High Weight Bass Fishing PE Line
VIEW MORE
Fresh Water
●It is took the Core-sheath structure which prevent to tangle the line for stiffness, and having the best balance for flexibility .
●Reduce the fray around knot part due to take the special Core-sheath structure,
●Specific gravity is close to nylon line, and it is heavier than usual PE, so you cast the line to ashore fast.
Low stretch ●we can hook the fish directly even if deep area
Great for roundness ●you can cast smoothly.
New braided line will bring new possibility of spinning tackle.
【New consept, PE for the bass fishing】
●Shimizu Morizo's comment
D-BRAID can be called as "braid line exclusively for spinning reel", that has large
difference from BASS SUPER PE and STUTER. In Japan we imagine insect lures or
power finesse from the combination of spinning tackle and braid.
However D-BRAID has high versatility so that it can fit 80% to 90% of the lures designed for use with such tackle.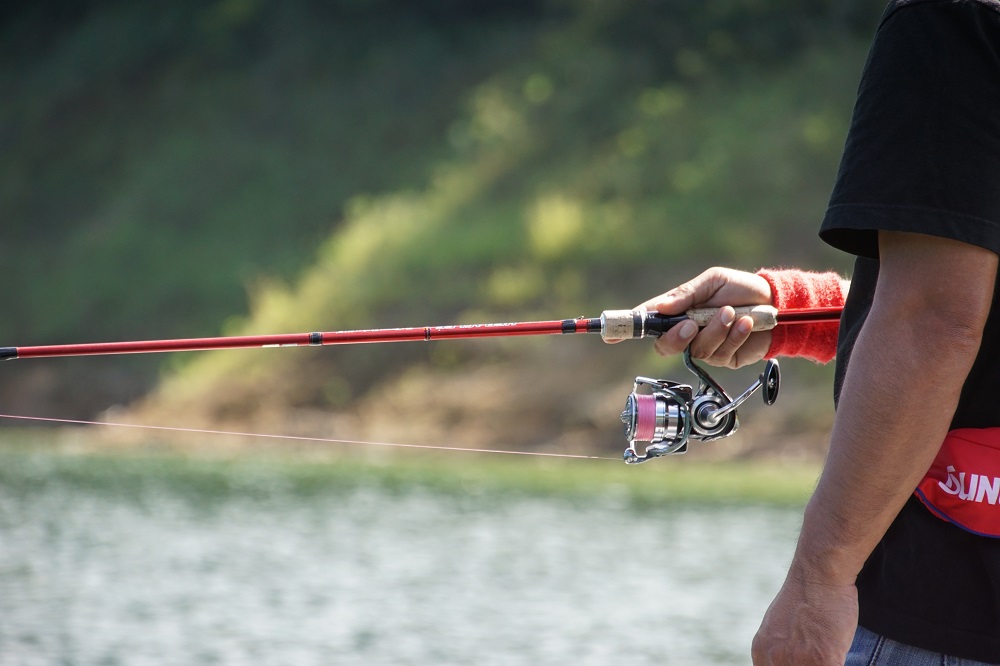 The start of development of this product was when I competed at a tournament in
the US. In the past everyone winded fluorocarbon line on the spinning reels in USA
and Japan as well. But since 10 years ago, more anglers have been using braided line
on it. Thanks to its great merit, it turned to the majority.
This combination reminds us of saltwater game mainly.
The difference between bass fishing and saltwater fishing would be whether the line
is stretched taut or not. In most case of saltwater fishing, the PE line is always kept
tight except Eging and so. On the contrary, when we fish bass, we keep the line
loose except retrieving method like shad lure. Especially in the light rig game using
downshot, jighead, no sinker and so, tension level would influence the result directly.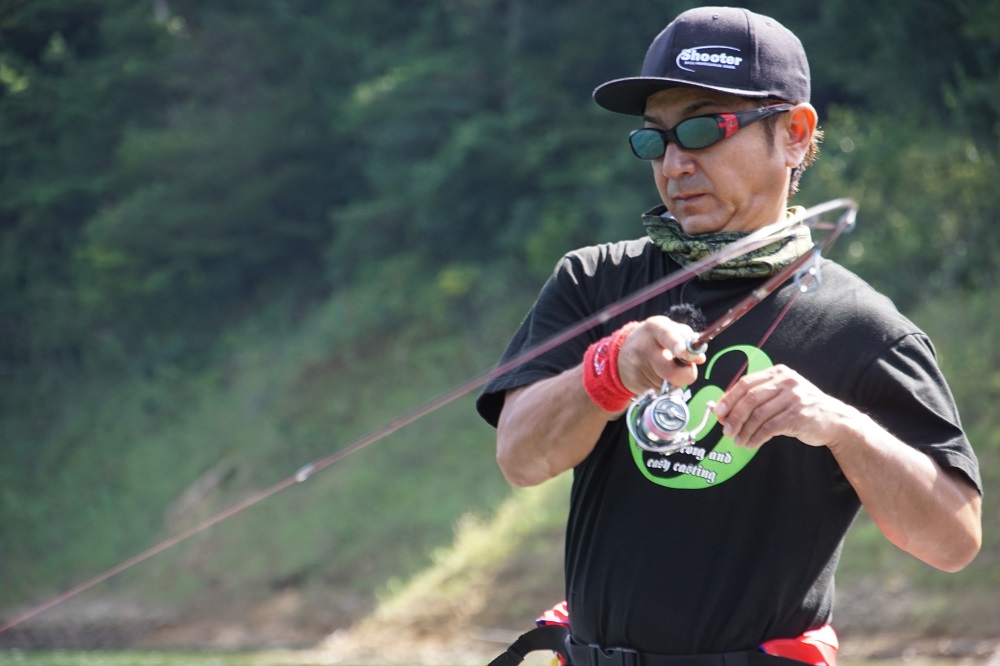 When I tried Sunline's braid for saltwater to catch bass, I felt some improvements
are necessary as that was not developed for the bass fishing. Also Aaron Martens
and Brett Hite wanted new PE for spinning, therefore development of D-BRAID has started.
【Difference from saltwater PE】
Fluorocarbon or nylon line are monofilament, while the braided line normally consists
of plural polyethylene single line. The advantage of the braid are higher strength,
less stretch, floating characteristics, less memory and so. The sole disadvantage is
weakness against abrasion, specifically when it got scratched on rocks or woods,
it would easily break. However totally speaking, much more benefits would win.
Then what is the difference between D-BRAID and existing PE products?
We tried to rebuild totally including its original features such as softness, sinking
speed, smoothness and coloring.
Then found out unique weaving apart from x4, x8 or x16.
I usually use braided line with soft lures, that means floating line is not suitable.
So we inserted a high gravity filament in the core, which is rebuilding of the material
structure itself.
We improved the surface in order not to make a fuzz when we make a knot.
Normal coating would possibly come off after fishing all day, but D-BRAID has
special coating, that is why I do not need to worry about it.
This pink color has outstanding visibility in the air and camouflage effect in the
water. That allows us to detect bites by watching the line even if the line is falling
and losing tension. This style of PE on spinning reel is gradually getting popularity in
Kansai area, and spreading to all Japan.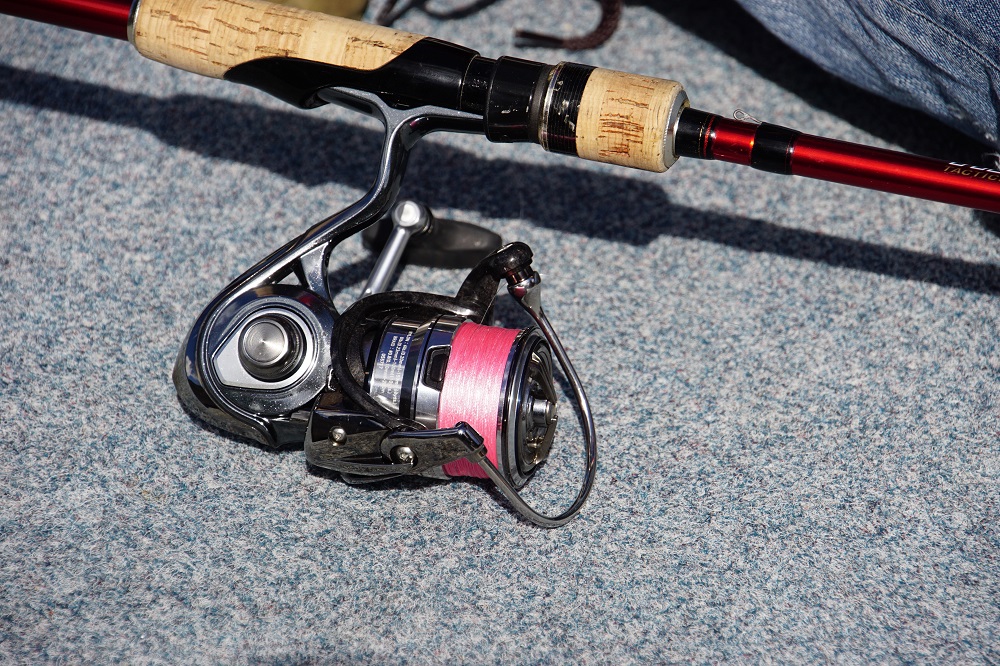 As other good point of D-BRAID, it fits on the reel well, unlikely get curled, therefore
less tangled like fluorocarbon, less sticky line on the spool makes us cast longer,
and relatively smaller sizes have enough strength.
This products can be usable in 80% to 90% of the fishing with spinning tackle.
The balance 10% to 20% means drugging, shad lure, and small minnow.
I think we can use fluorocarbon for the tackle of extreme thin line, extreme small
soft lures and hook for the trout, which is popular in Lake Nojiri and Lake Hibara.
The lineup of D-BRAID are six Japanese sizes from #0.5 to #1.5. In the U.S. main size
would be #1.5 according to large average, #0.5 or #0.6 would be recommended in
open water in Japan, #0.8 or #1.0 in Lake Biwa, and #1.5 for power finesse.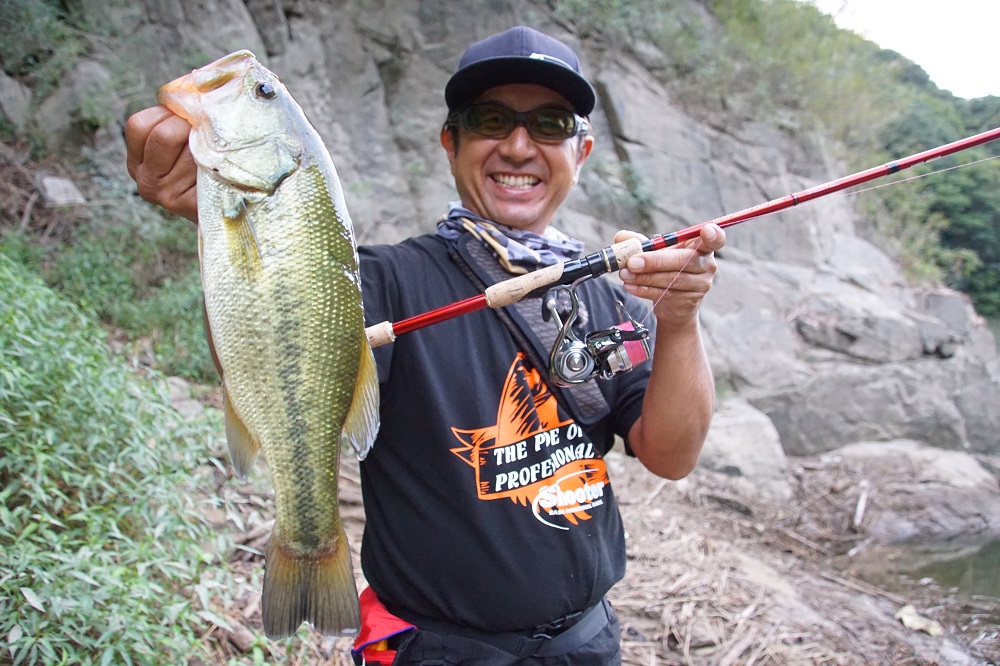 color:pink/120m
| | | | | | | |
| --- | --- | --- | --- | --- | --- | --- |
| Size  | 0.5 | 0.6 | 0.8 | 1 | 1.2 | 1.5 |
| Strength(lb)Avg. | 7 | 9 | 11 | 13 | 15 | 19 |
| Strength(lb)MAX | 8 | 10 | 12 | 16 | 20 | 25 |
| Strength(kg) | 3.6 | 4.5 | 5.5 | 7.3 | 9.0 | 11.0 |
| Gravity | 1.24 | 1.19 | 1.14 | 1.10 | 1.18 | 1.15 |