Boat eging is a lot of fun!!
Hi, I'm Shoji Matsumoto from SUNLINE.
How was your weekend?
I went fishing as always lol
This time, I enjoyed boat eging and super light jigging.
We started the boat eging in the mornig.
Then my friend caught four bigfin reef squid only in a few hours.
I finally caught it too !!
From then, I got a rush time!!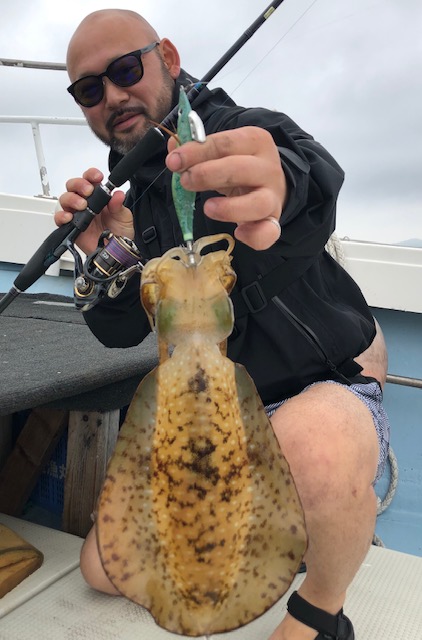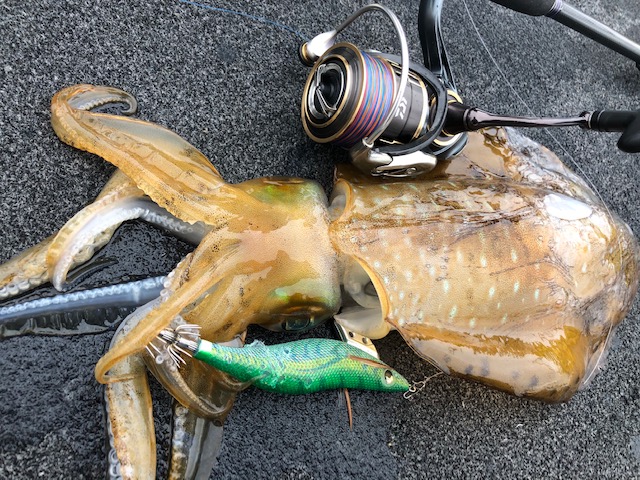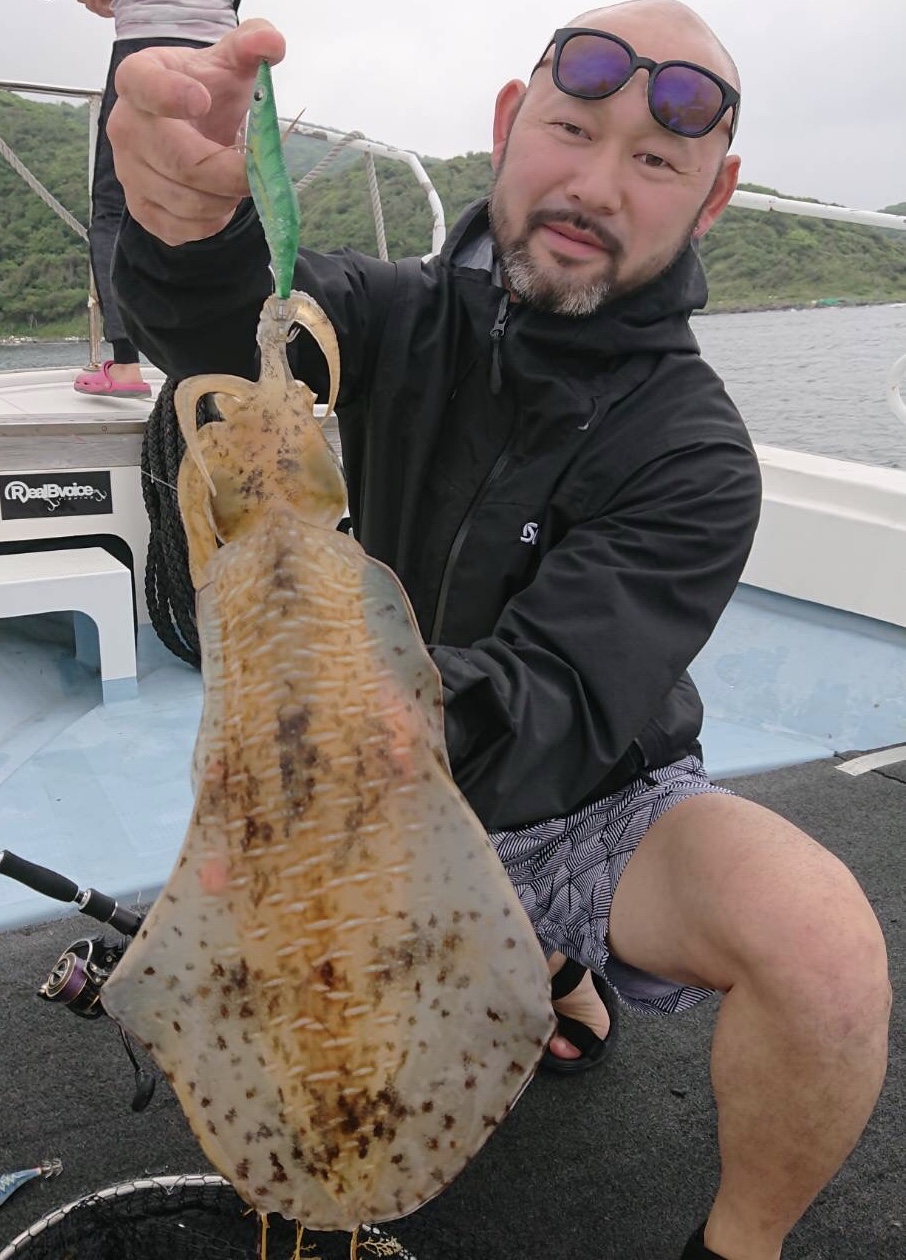 I caught nine bigfin reef squid in total.
Its maximun weight is about 1.6kg(3.5lb).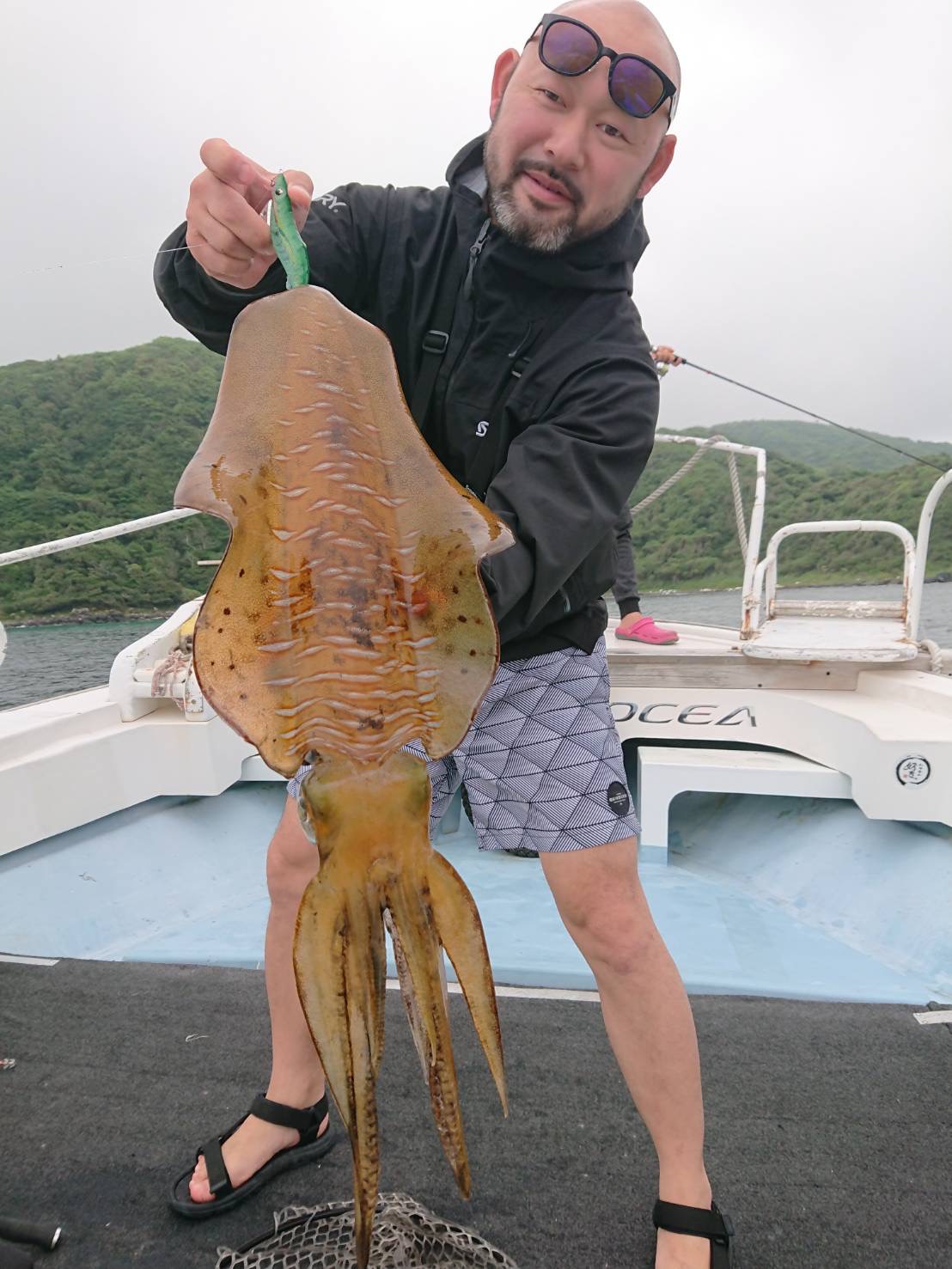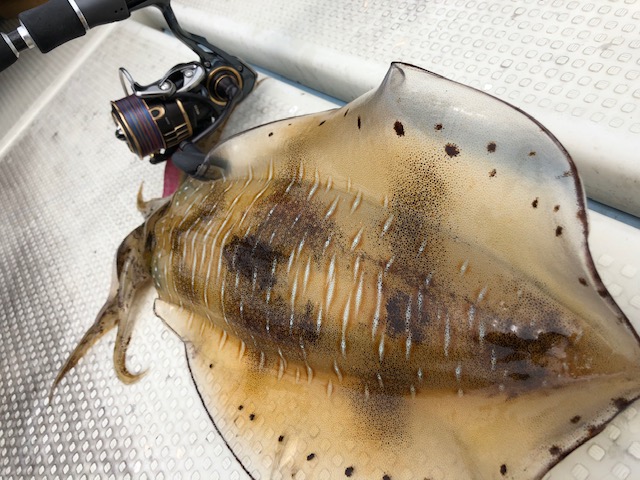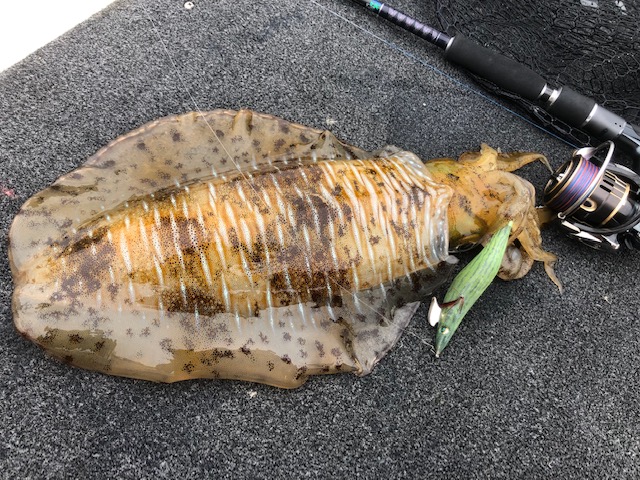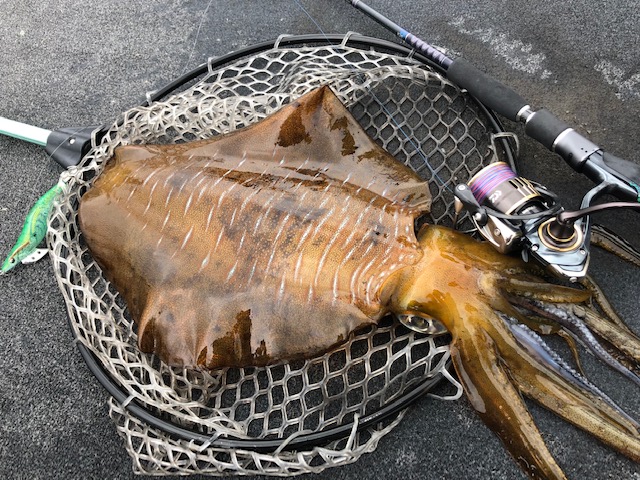 I used "SIGLON PE ADV 8lb(#0.6) MULTI COLOR" that is expected to go on sale in July.
And the leader was EGI LEADER FC HARD 10lb(#2.5).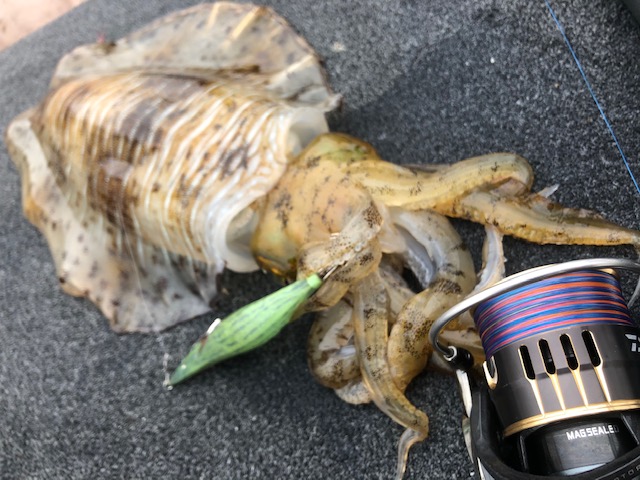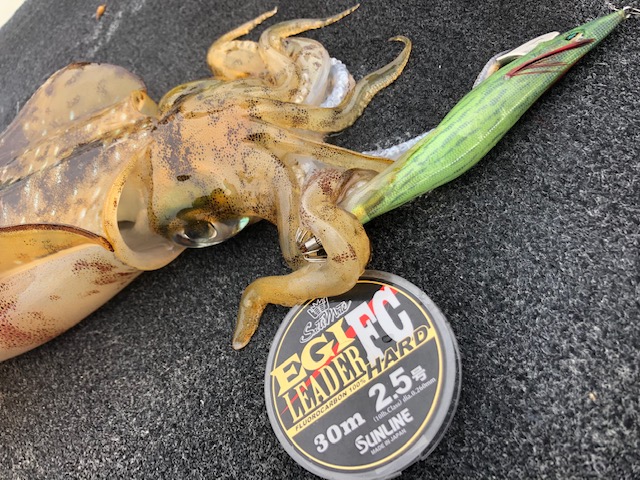 I think everyone is curious about NEW product "SIGLON PE ADV".
I also introduced it in the last SUNLINE OVERSEAS MEDIA.
The best characteristics of this product is DRT(Deep Resin Technology) processing.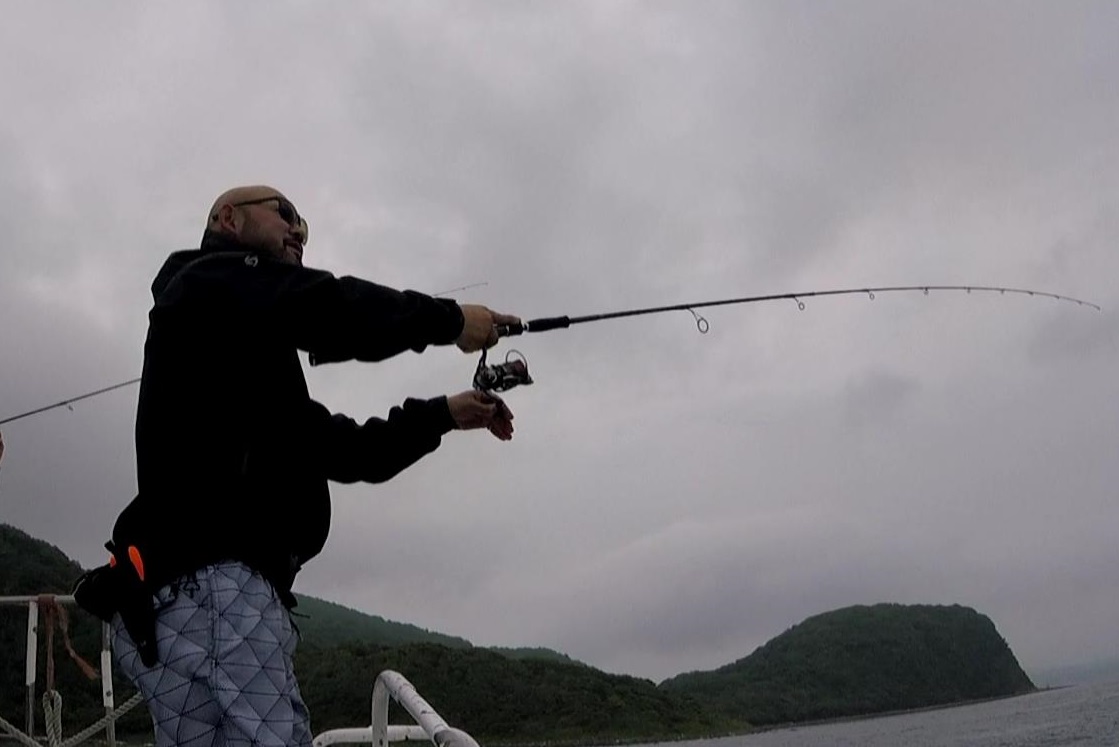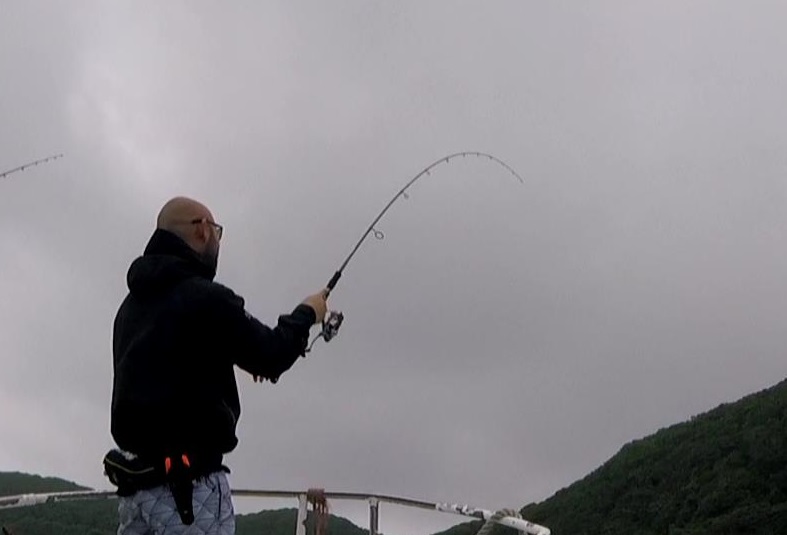 By DRT processing, a special resin penetrates to deep inside of fibres.
The line gets a little hard, but abrasion resistance, water repellency and slickness have been improved.
SIGLON PE ADV is good for eging, because the line does not cling to the fishing rod because of the special resin.
It's also good that the first feelings can be kept long because of DRT processing.
And I used "EGI LEADER FC HARD" that is the hardest leader in the EGI LEADER series.
When you fish in a rocky field, we recommend EGI LEADER FC HARD which has an excellent abrasion resistance.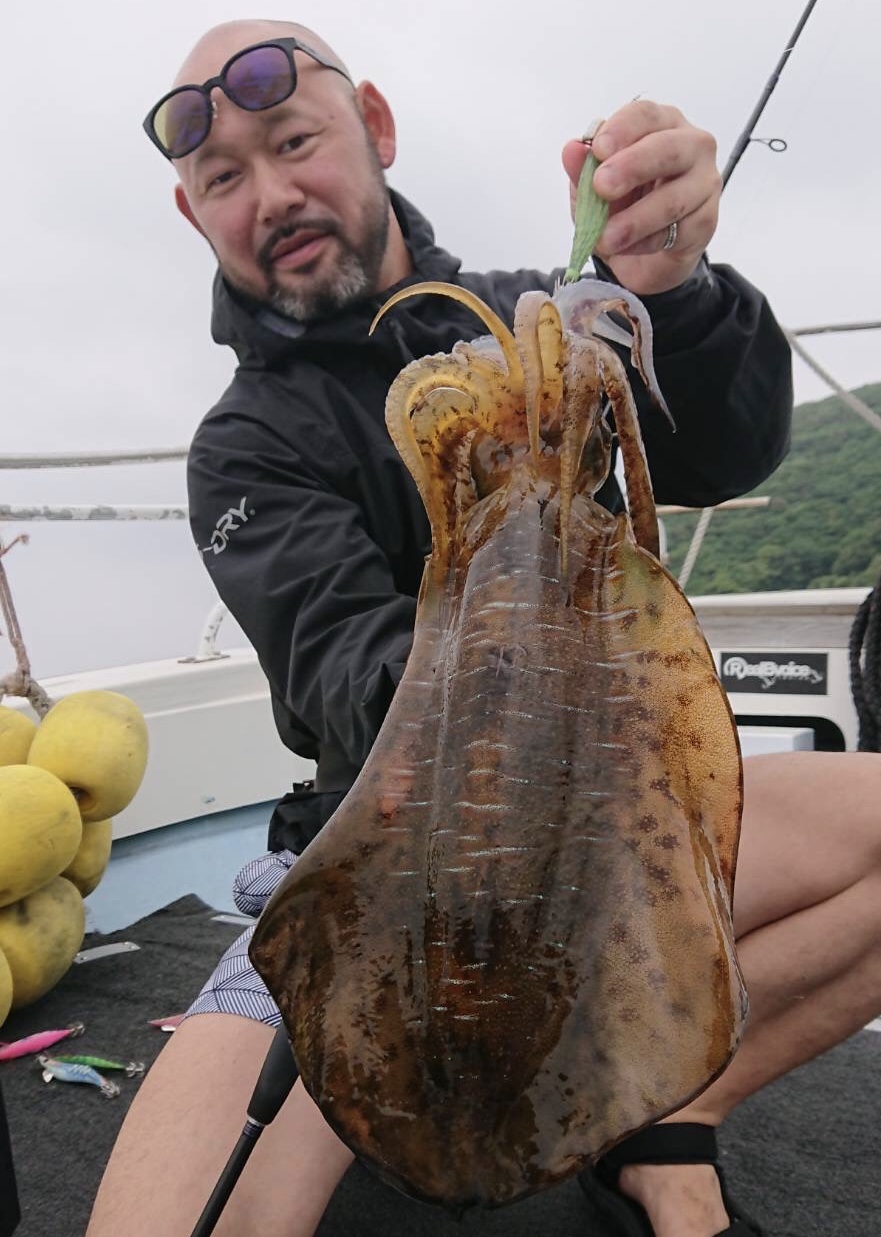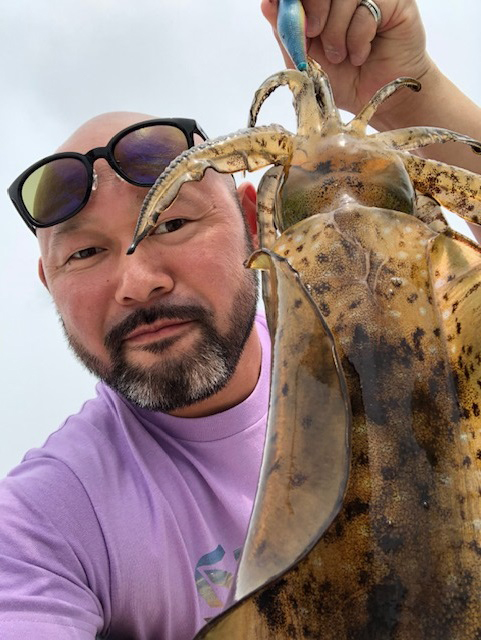 SIGLON PE ADV comes out in July.
Don't miss it !!
※ Next topic is SUPER LIGHT JIGGING.