In search of a huge bigfin reef squid.
Hi guys! I'm Shoji Matsumoto from SUNLINE.
I went bigfin reef squid fishing with my bro last week.
This is like our an annual event every June.


We arrived at fishing place at noon.
We got ready shortly after arrival, and started fishing immediately.
I caught a bigfin reef squid right away !!


And my bro caught it too.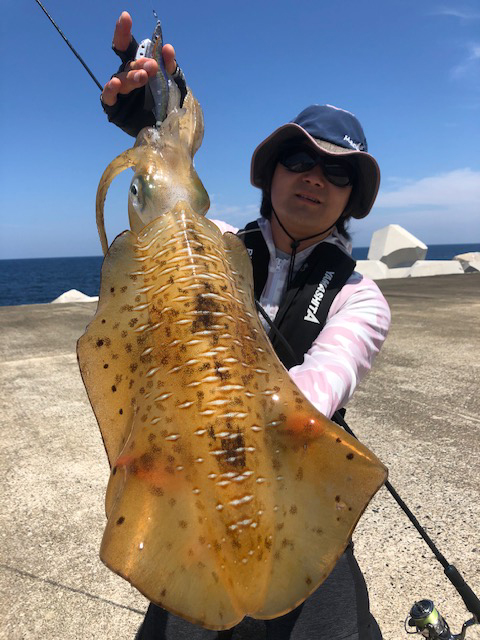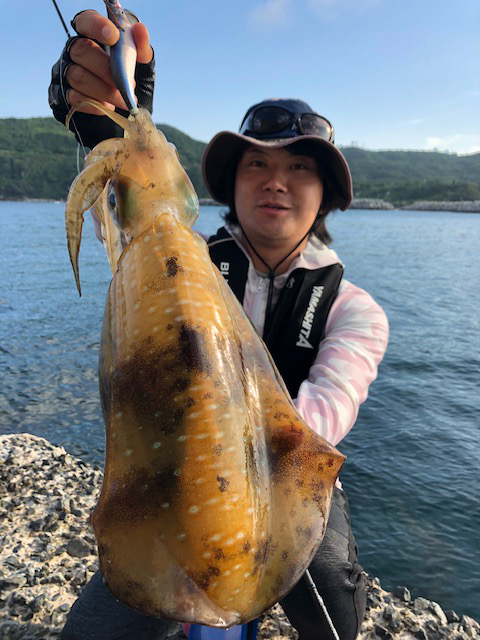 But we couldn't catch it while the tide is moving fast, catch again when the tide is moving slow.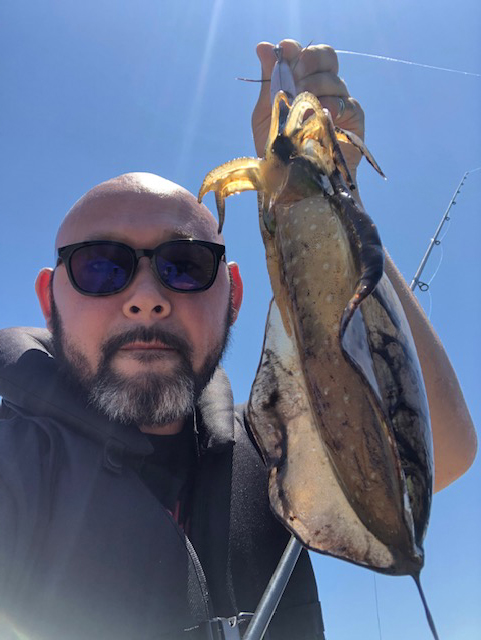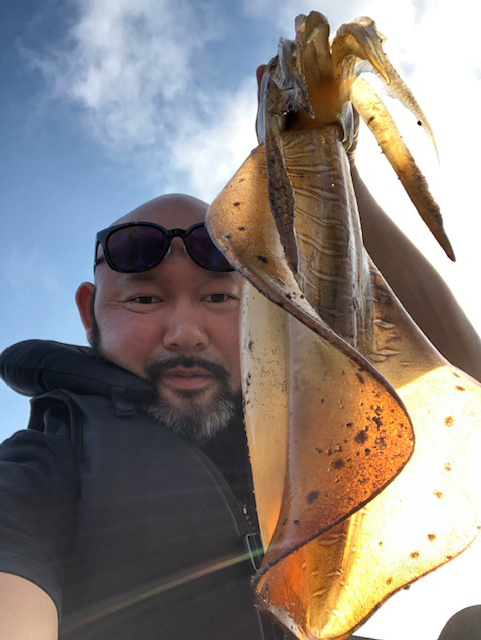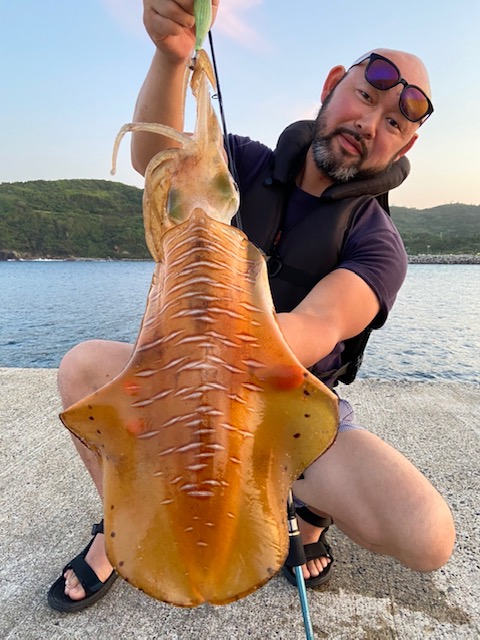 And then my bro caught a huge bigfin reef squid which is over 2kg!!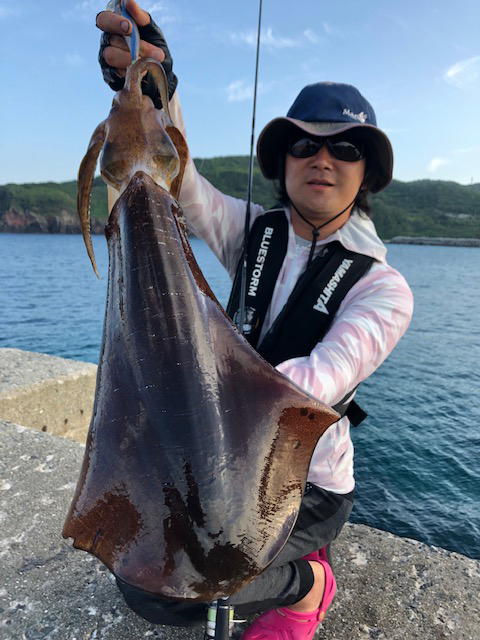 I'll be sure to catch a huge one next time.

I used SIGLON PE ADV 8lb(#0.6) and EGI LEADER FC HARD 10lb(#2.5).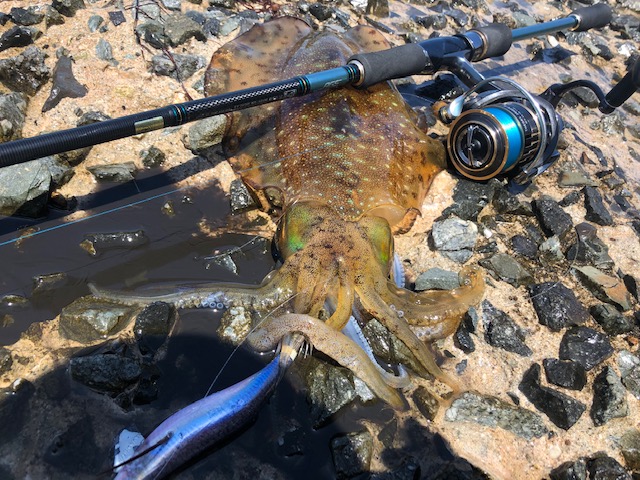 I often use SIGLPN PE ADV recently.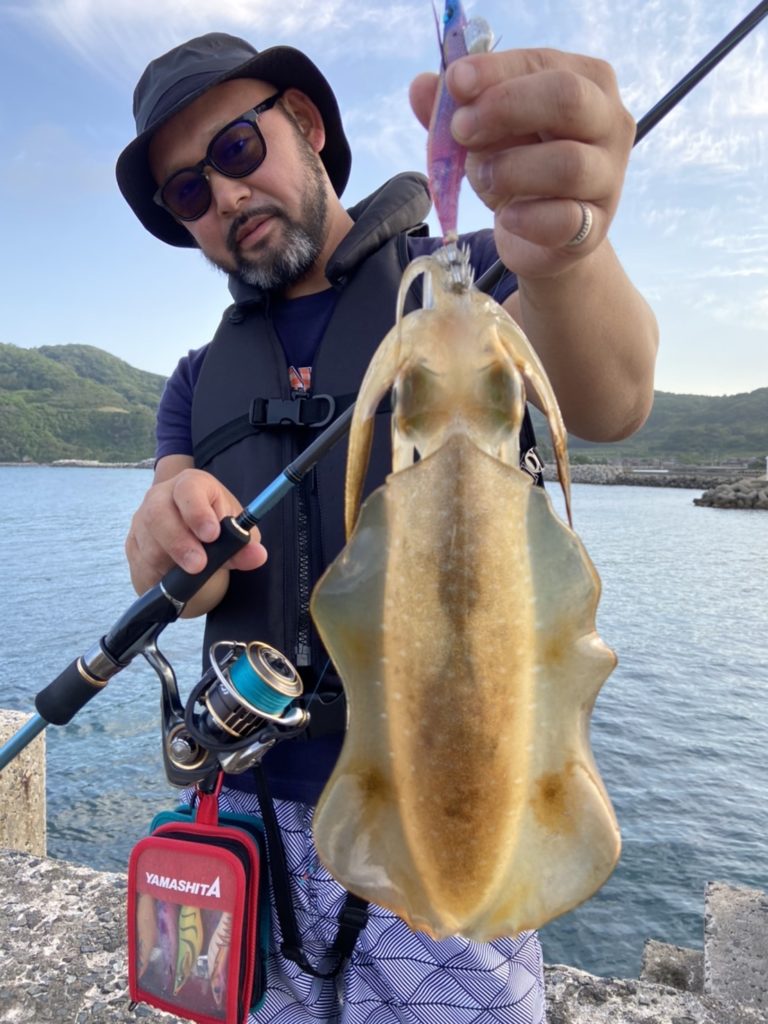 The best characteristics of this product is DRT(Deep Resin Technology) processing.
The first feelings can be kept long because of that.


Generally, braided lines preserve water inside of fibres when they are used for several hours.
As a result, the line get heavy and we can't cast the lure to the far.
And the line clinging to the rod disturbs you when you control a lure, and it become a cause of a trouble.


However, I didn't feel the stress with SIGLON PE ADV.
And I think that even a small size is hard to get fluffy.
That is actually proven in our comparative experiment of abrasion resistance.


This time, I used a turquoise blue color.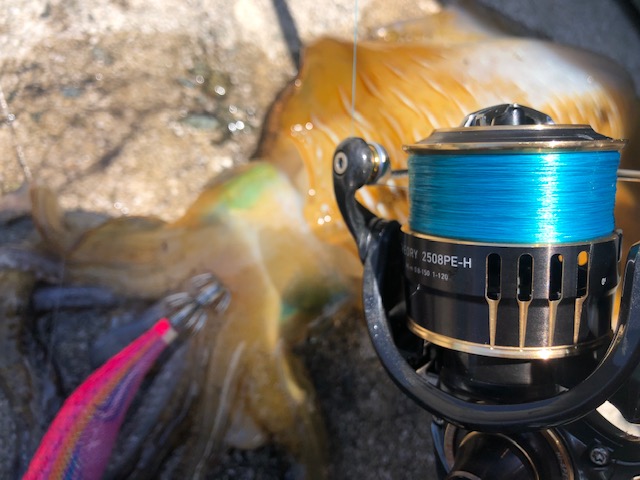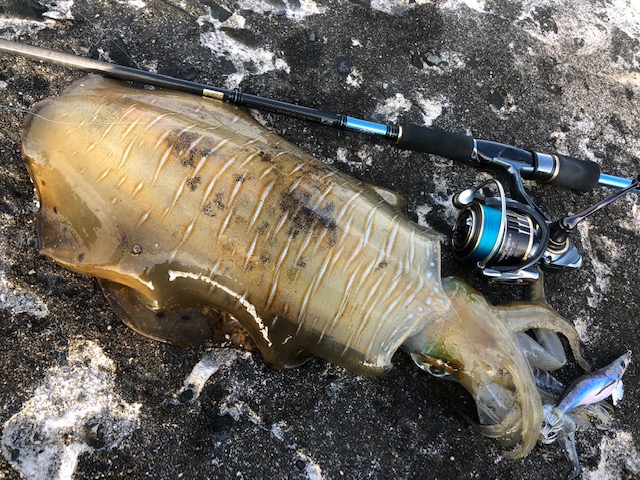 If I have to choose, I think it is positioned as a camouflage color.
So, it is not easy to see the movement of the line.


If you need a visibility, I recommend to use a Multi color.


I think that turquoise blue may be recommendable in a field where fish are spooky.
Also, it might be recommendable for night fishing.


Spring is a good season if you wish to catch a large bigfin reef squid.
Big squids come to shallow area such as seaweed bed in search of baitfish.
In shallow areas, you can not get away from abrasional damage.
We want you to use "EGI LEADER FC HARD" in such shallow areas.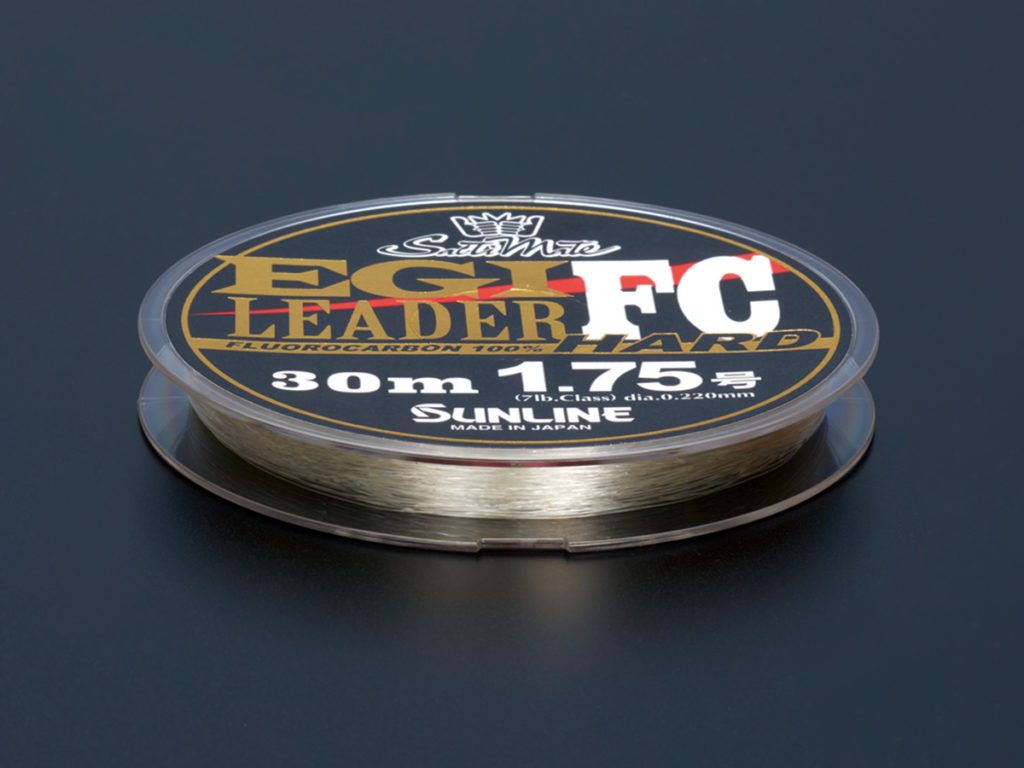 It is the hardest and has an excellent abrasion resistance in EGI LEADER series.
We recommend that to anglers who want to catch a large bigfin reef squid !!!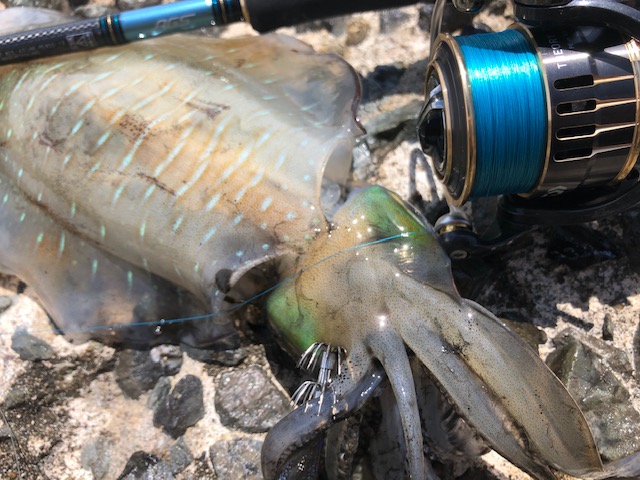 Okay, then. Please enjoy fishing ♪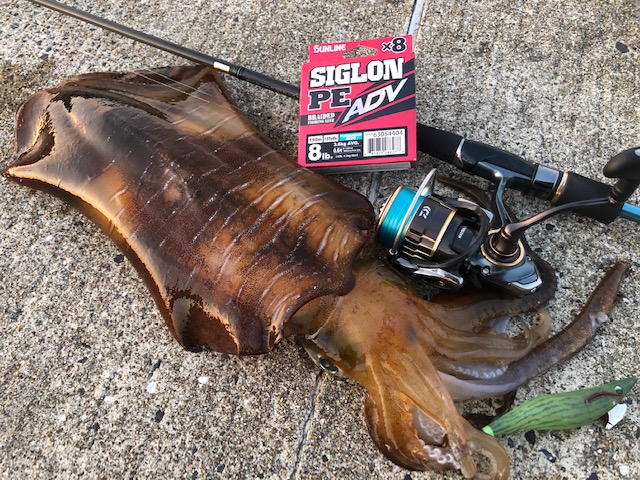 【Tackle Data】
Rod:Emeraldas AGS 86M(DAIWA)
Reel:THEORY 2508PE-H(DAIWA)
Line:SIGLON PE ADV 8lb (#0.6)(SUNLINE)
Leader:EGI LEADER FC HARD 10lb(#2.5)(SUNLINE)
Life jacket:GANNET G198-PFD(APIA)
Egi:EGI-OH K #3.5(YAMASHITA), EMERALDAS RATTLE #3.5(DAIWA)