Let me say one thing. SUPER LIGHT JIGGING is awesome!!
Hi guys! I'm Shoji Matsumoto from SUNLINE.
This is going back a bit, we went SUPER LIGHT JIGGING.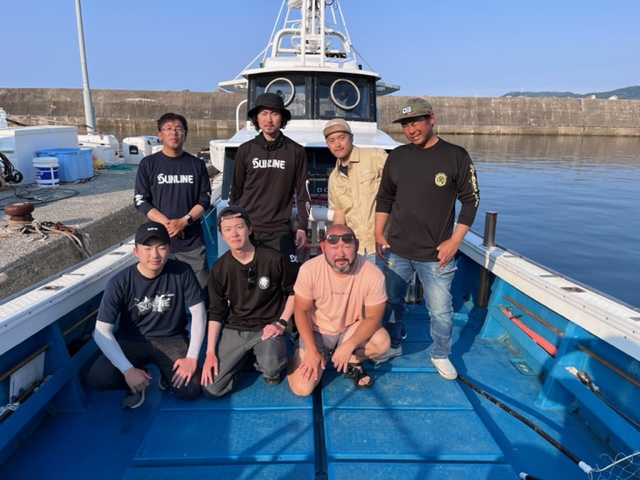 Fishing Boat is Kenyomaru in Nagato city,Yamaguchi prefecture.
This time, main target is a threeline grunt too.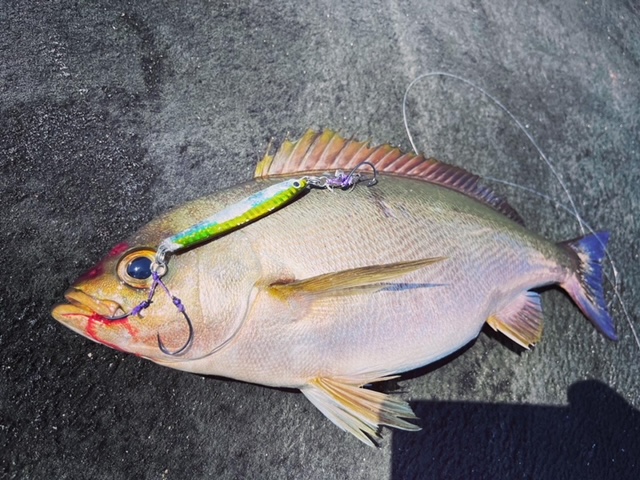 Its body size is small, but I'm addicted to this powerful pull strength.
Also, the taste is so delicious !!!
Please try aim a threeline grunt, if there are similar kind of fishes in your area.
It should tell you new fishing world.
I used "PE JIGGER ULT 8BRAID 12lb(#0.8) and Tunageat FC 14lb(#3.5) , 16lb(#4).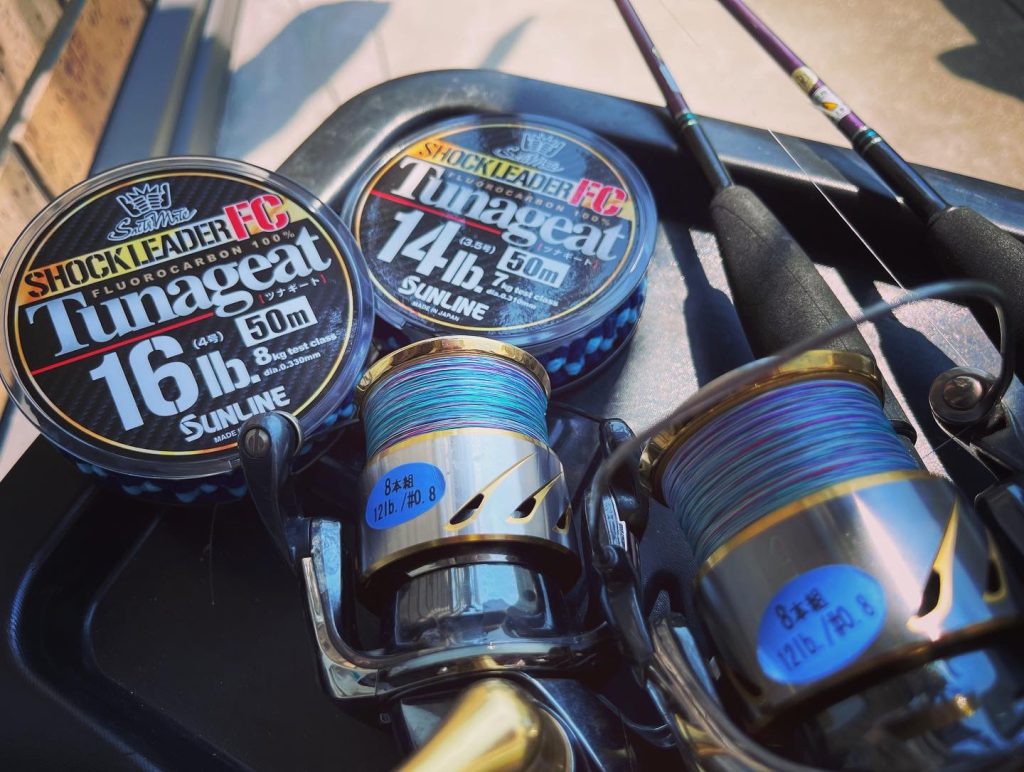 Tunageat FC's characteristics unite a tenacious and harder than one.
We often aim to the shallow area during SUPER LIGHT JIGGING.
Naturally, bust offs (break offs) are commonly associated with shallow areas.
That does not necessarily use a thick leader at shallow area.
Please select a excellent abrasion resistance leader when you use a thin leader.
I tied braided line and the leader with FG knot.
Usually, leader length is about 150cm~170cm,because I cast a metal jig frequentry.
It is easy to aim!!
The first, fall the Metal jig to the bottom.
And then I aim the target with rhythmic movements.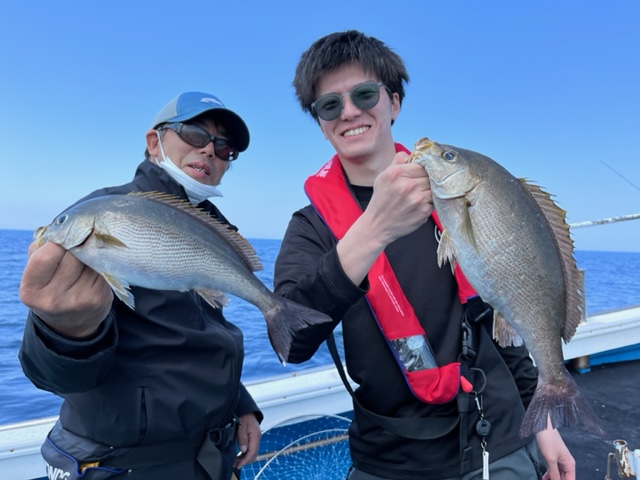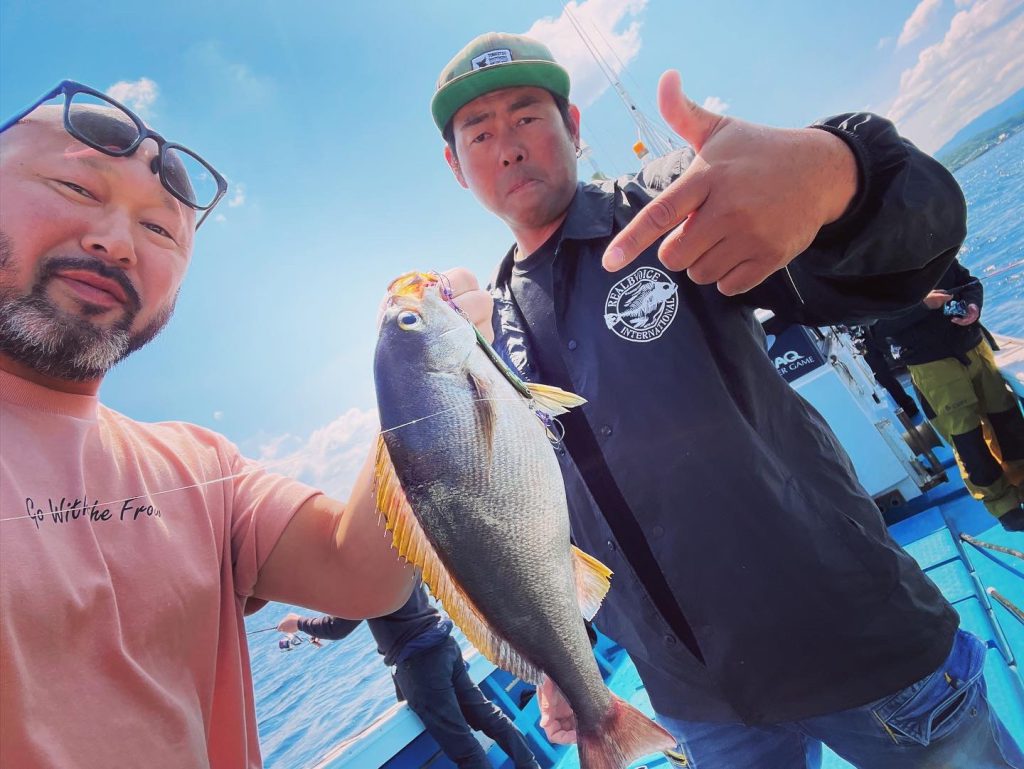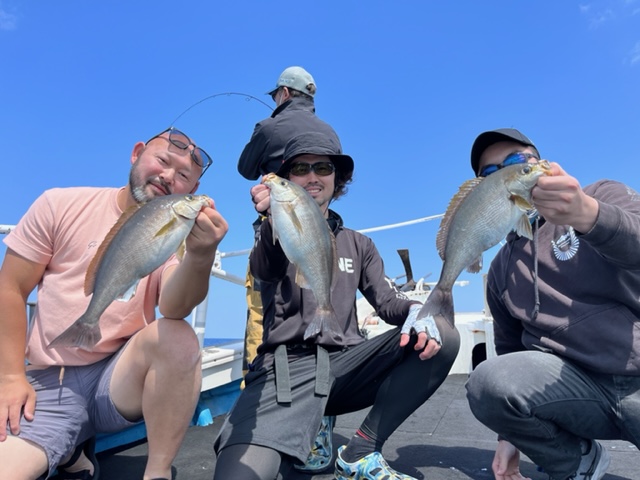 It's only that.
How's this? It's not so difficult, right?
You must try it!
【Tackle Data】
Rod:Offshore Stick HSJ-S64/3L(SMITH)
Reel:STELLA 3000(SHIMANO)(THE EARTH FIELD TUNE)
Line:PE JIGGER ULT 8BRAID 12lb (#0.8)(SUNLINE)
Leader:Tunageat FC 14lb (#3.5)(SUNLINE)
Jig:METAL FORCAST 28g(SMITH)
Rod:Offshore Stick HSJ-S64/2L(SMITH)
Reel:STELLA 4000(SHIMANO)(THE EARTH FIELD TUNE)
Line:PE JIGGER ULT 8BRAID 12lb (#0.8)(SUNLINE)
Leader:Tunageat FC 16lb (#4)(SUNLINE)
Jig:WOBBLIN 30g(SMITH)