Kingfish caught with Topwater lure on Rockshore!!!
Hey, guys. How's it going? This is Shoji Matsumoto.
Winter has finally come in my area.
So the point is・・・
I have to go to・・・
Rockshore LoL
Target fish are Blackfin seabass, seabass, and Kingfish.
Lines have been changed to new ones in preparation for powerful fishes.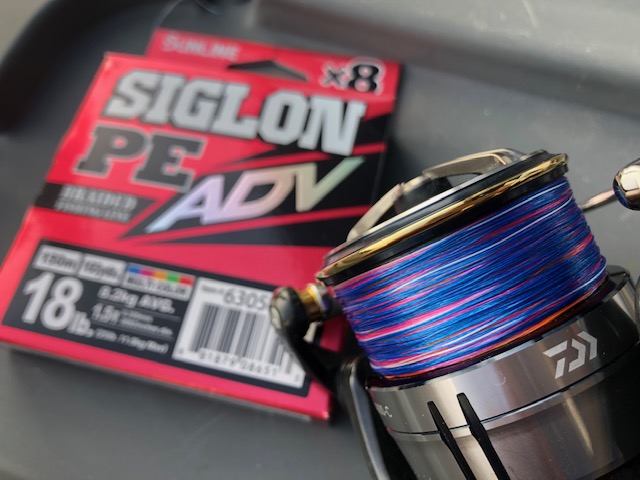 I set SIGLON PE ADV 18lb(#1.5).
We arrived at the first place before daybreak.
Started fishing right away.
The situation of the sea is very good because the wind is weak and the good waves.
But, we couldn't catch target fish.
Got a short break, and start it again.
We move to another fishing place.
There was a flock of birds on the offshore.
There are definitely many baitfish in the sea.
Changed the jerk baits to popper.
I was conscious of the timing of the action and the time when the fish bite the lure. Then I got a fish sign on the sea surface.
And I got a bite when moved the lure again!!!
Water depth is about 12m to 13m.
I didn't know about the bottom shape in the area, so I needed to take the fish quickly!!!
I caugh a Kingfish that was about 3kg and in good condition.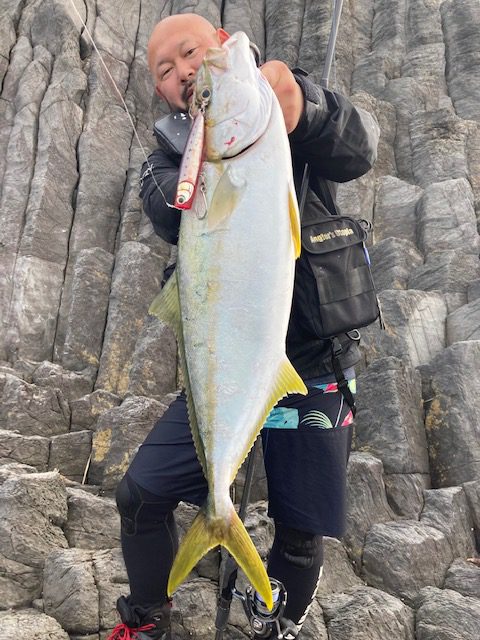 Well, I'm so glad to catch it !!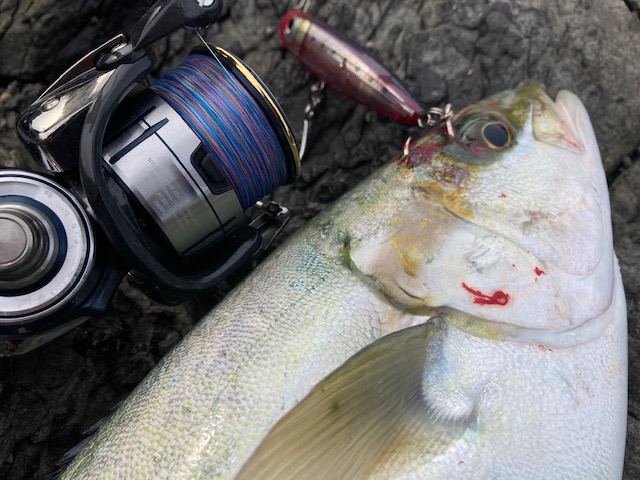 Anyway, it is possible to cast far away due to use SIGLON PE ADV!!!
This is thanks to DRT(Deep Resin Technology).
※Deep Resin Technology is・・・
New and special manufacturing technology from Sunline, which input sound resin to inner part of the line.
It is important to have casting distance especially on shore.
"Just a little more distance I wanna cast…" If you have ever wished such a thing, SIGLON PE ADV is worth trying.
I used a Prototype Nylon leader 30lb.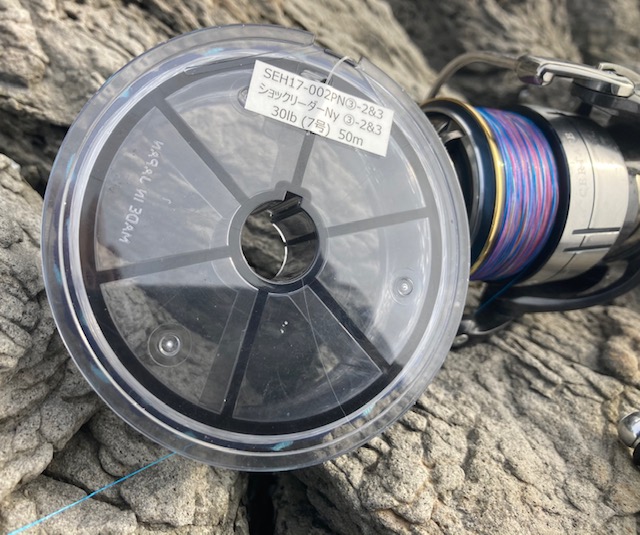 The concept of this Prototype Nylon leader is improving Durability and Abrasion resistance.
This time, I think I had a good testing time.
My friend caught a good seabass on shore.
Alright, please enjoy fishing on Rockshore!!
【Tackle Data】
ROD:RELYER 113MH(APIA)
REEL:CERTATE 4000(DAIWA)
LINE:SIGLON PE ADV 18lb(#1.5)(SUNLINE)
LEADER: Prototype Nylon 30lb(#7)(SUNLINE)
LURE:Pop Queen 105F(YAMARIA)