Choice of Lines Tips: Light Rock Fishing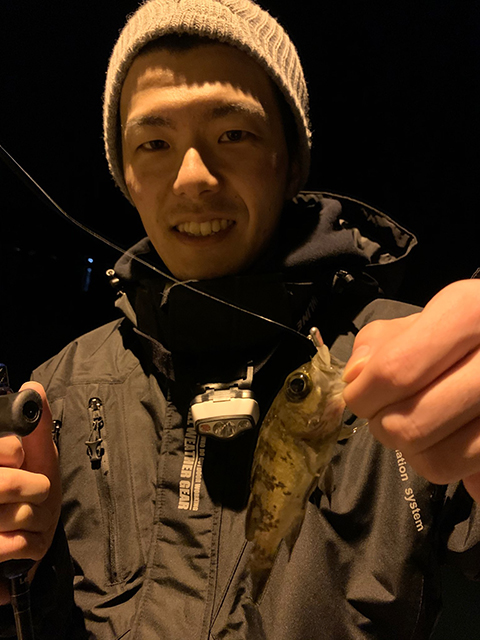 Hi, Today's writer is So Natsui.
How is your fishing life?
The number of anglers is increasing in Japan. All over the world, out-door sports, including fishing, are in the spotlight.
So, I am writing about mebaring and azing!( one of the light rock fishing styles )
This fishing style is the sea fishing with warms or lures, and this is the most common way for beginners to start fishing in Japan.
If you care about lines for the light rock fishing, please check my report below!
Selection of Lines
We have to choose lines depending on fish and fishing style. It's fundamental and important. The slight differences effect your catches such as rod sizes, lures and LINEs as well.
This time my targets are average 20cm of
Aji, horse mackerel,
Mebaru, Japanese black rock fish.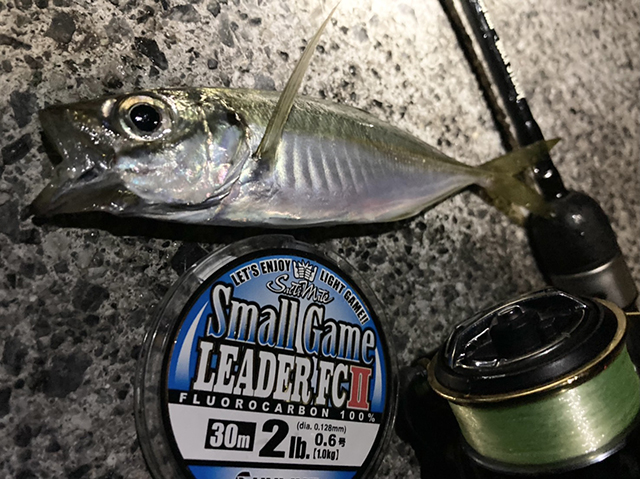 【 Aji 】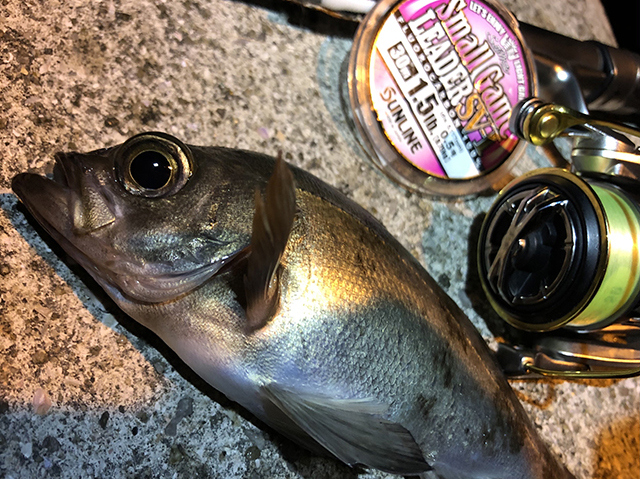 【 Mebaru 】
I picked two lines: SaltiMate SMALL GAME FCⅡ 1 lb (ソルティメイト スモールゲームFCⅡ#0.3), and AJI NO ITO ESTER 1.5 lb (鯵の糸エステル#0.3).
SaltiMate SMALL GAME FCⅡ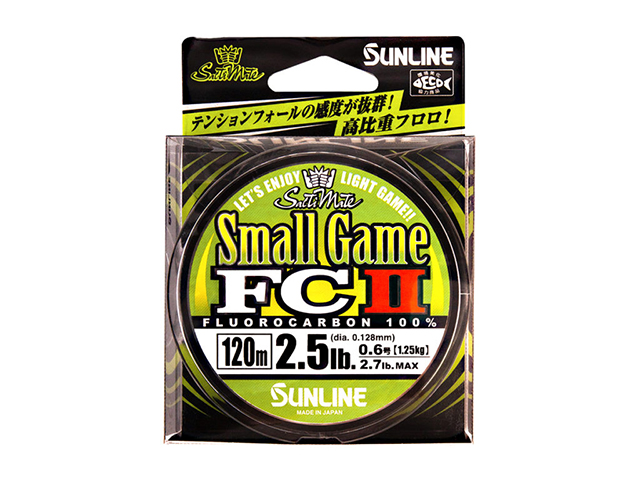 First of all, I reeled in SMALL GAME FCⅡ. This is a 100 % fluorocarbon line and used for the light game. I felt that it has a great balance between the straight strength, knot strength, and castability. Also, I found it easy to distinguish bites. So that I'd recommend you to tie it directly to your jig head. You'd love their bites from the line. There is no worry to miss bites, even for beginners!!
Moreover, all you have to remember is one simple knot. This is another great reason why SMALL GAME FCⅡ is recommended to starters.
AJI NO ITO ESTER
Here is my favorite line of light games. Its sensibility is incredible. I could even tell subtle bite like fish was following my warm and about to bite!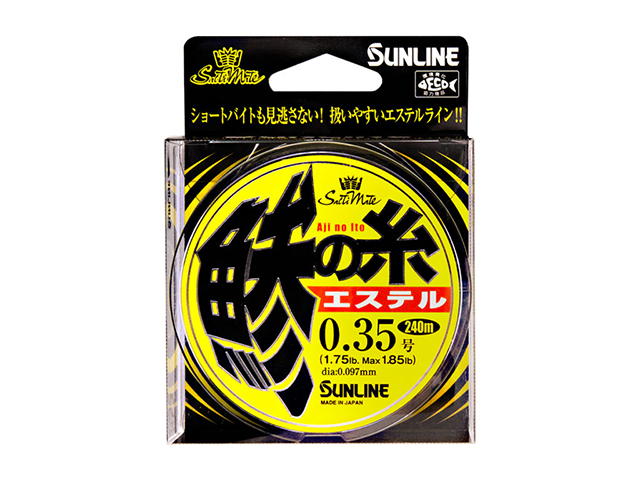 Since it's an ester line designed to be low stretch for high sensibility, a leader is an option. Also, beginners need to be careful about reel trouble as ester is stiffer than other line material.
Compared with SMALL GAME FCⅡ, two types of knot are necessary and it's a little bit more difficult to management. However, once you get used to this line, this would be your must item at light games.
AJI NO ITO ESTER covers 1lb to 1,75lb (Different color: Night blue 1lb to 3lb).
Hope you find favorite one from the lineup.  Have a nice catch!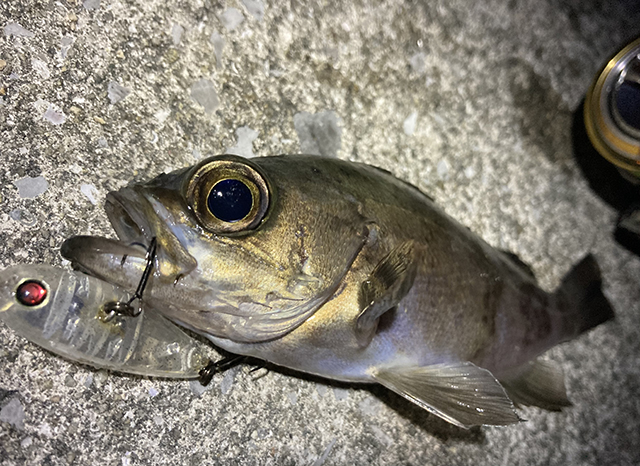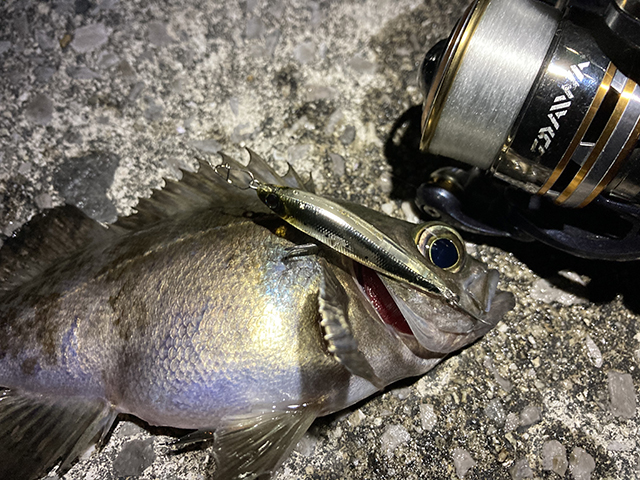 Sunline co-worker, Matsumoto-san, saw some rises and switched warm to a plug for topwater fishing! As I mentioned, SMALL GAME FCⅡ is a great balance line, which allow you to pick up the best lure there.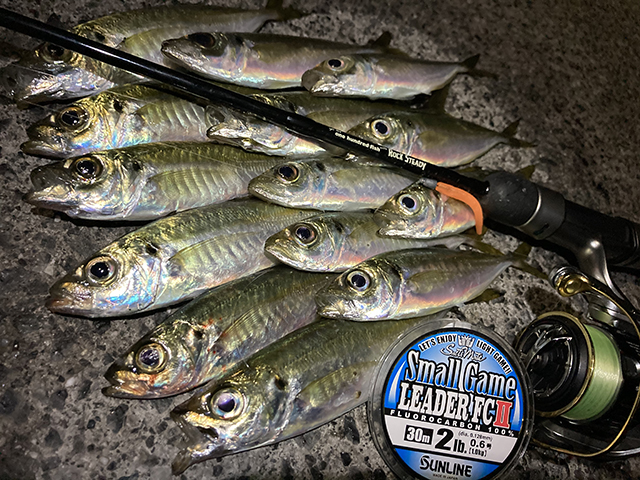 Low stretch and high sensibility make it enjoyable that you are pulled by even these small fish. AJI NO ITO ESTER with SMALL GAME LEADER FCⅡ
Tips
How to knot movies:
・Knot For Jigs