Hi, I'm Shoji Matsumoto from SUNLINE.
Recently, I've been enjoying Ajing that is originated in Japan.
The Ajing tackle is very simple.
All you need to have is a fishing rod that is specifically developed for the Ajing, small size spinning reel, fishing lines, jig head, and plastic worm.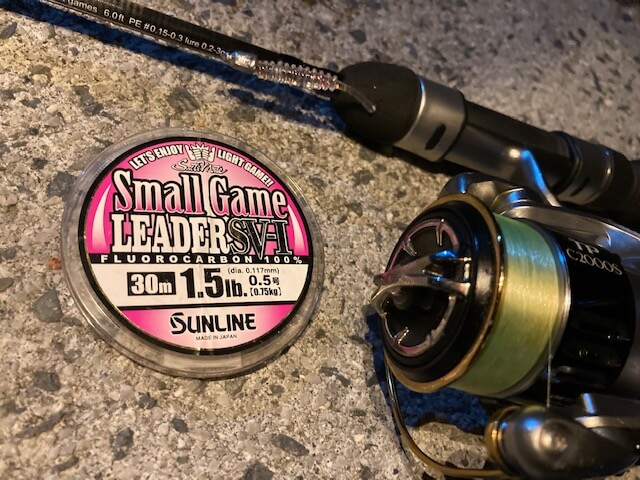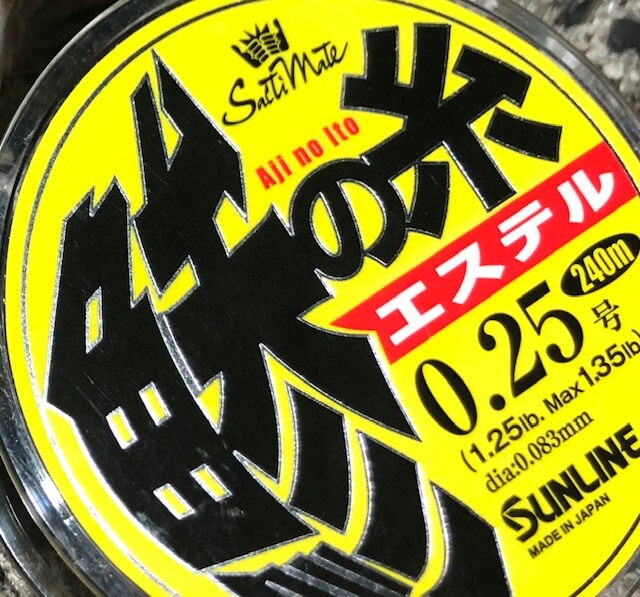 Regarding the fishing line for Ajing, I think that a thin braided line is mainly used and common around the world.
I also use a braided line. But, when you use jighead rig, I preferably choose an Ester line called "AJI NO ITO" more than a braided line. 
What's unique about ester line?
・Ester lines have more sensitivity than fluorocarbon lines.
・Ester has good hydrophilicity. Its gravity is between fluorocarbon line and nylon line.
・Easy to fish even on windy days.
・Easy to cast the light rig.
Please just note that you need to tie the ester line with the shock leader because the ester is a low-stretch material.
And also please don't forget to adjust reel drag depending on the rod power.
However, keep in mind backlash when you use a extreme rig( 0.8g or lower)
After you master how to use the ester lines, must be realized that it can make your fishing style wide and more fun.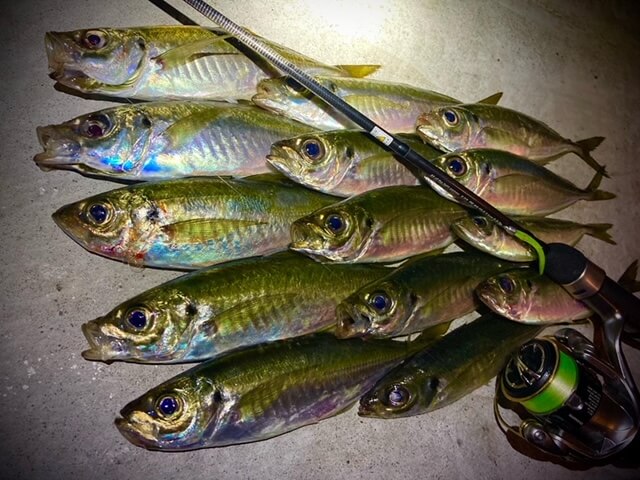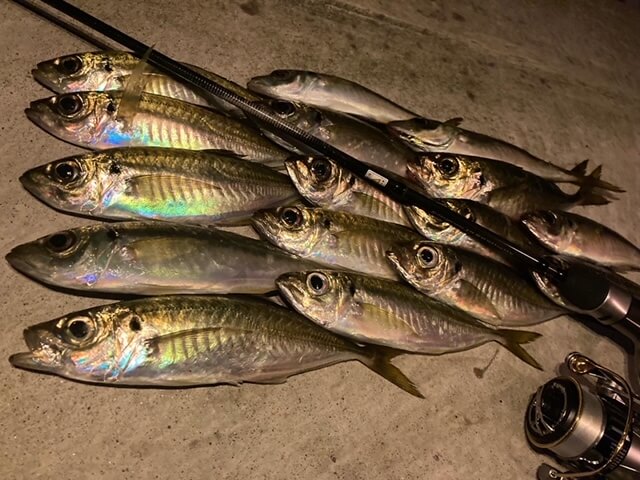 You can catch 23cm Aji (horse mackerel) with AJI NO ITO 1.25lb(#0.25) and Small Game Leader SV-1 1.5lb(#0.5).
Aji (horse mackerel) is one of the most common and popular fishing around the world.
Hope you having fun Ajing fishing with SUNLINE ester lines.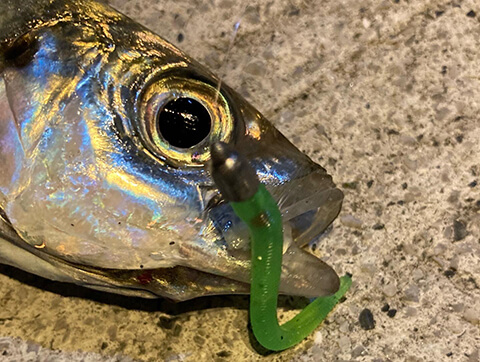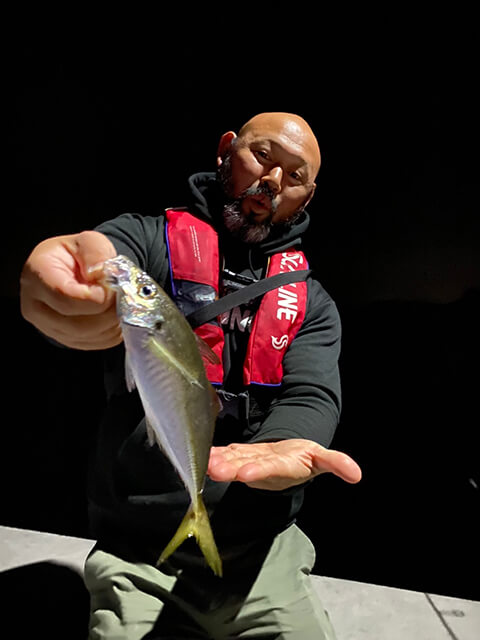 【Shoji's Tackle Data】
Rod:L1 torzite(Go-Phish)
Reel:TWIN POWER 2000(SHIMANO)
Line:Aji no ito ester 1.25lb(#0.25)(SUNLINE)
Leader:SmallGame LEADER FCⅡ 1.5lb(#0.5)(SUNLINE)
Plastic worm:Aji no esa 1.8inc~2inc(Go-Phish)