Higher Stage Bass Fishing!!
VIEW MORE
Fresh Water
●Recommend fishing style by LB.
55lb: Buzz bait/ vibration/top water
60lb: Buzzin flog /Chatter bait/Texas swimming
70lb: Flog
80lb: Flog/Flipping
85lb: Punching
"STUTER" brings out each lure potential.
●"SSP(Smooth Surface Process)"brings about prime smoothness to line surface, and reduce the guide resistance and improve to cast control.
When you did "Lantern fishing", reduce stress for scratch or noise.
●We chose the blending color in to the obstacle or vegetation where the hiding place for bass. The camouflage effect with gradation stealth color deceive the bass.
PE line which assumed the power game with bait tackle.
●Ken Iyobe's comment
I used to use the "Bass Super PE line" in power fishing and I didn't have a complain.
But it's started the development that need more smooth line.
Particular concern is number of braided lines. "Bass Super PE line" has 4 braid or 8
braid depend on size. It's been said that 4 braided line is stronger but after usage
8 braid is strong enough and it's no problem in bass fishing.
Then, we decided to apply the 8 braid which is smooth and prevent from the fuzz.
Briefly, "STUTER" is a improved model in practice from "Bass Super PE line".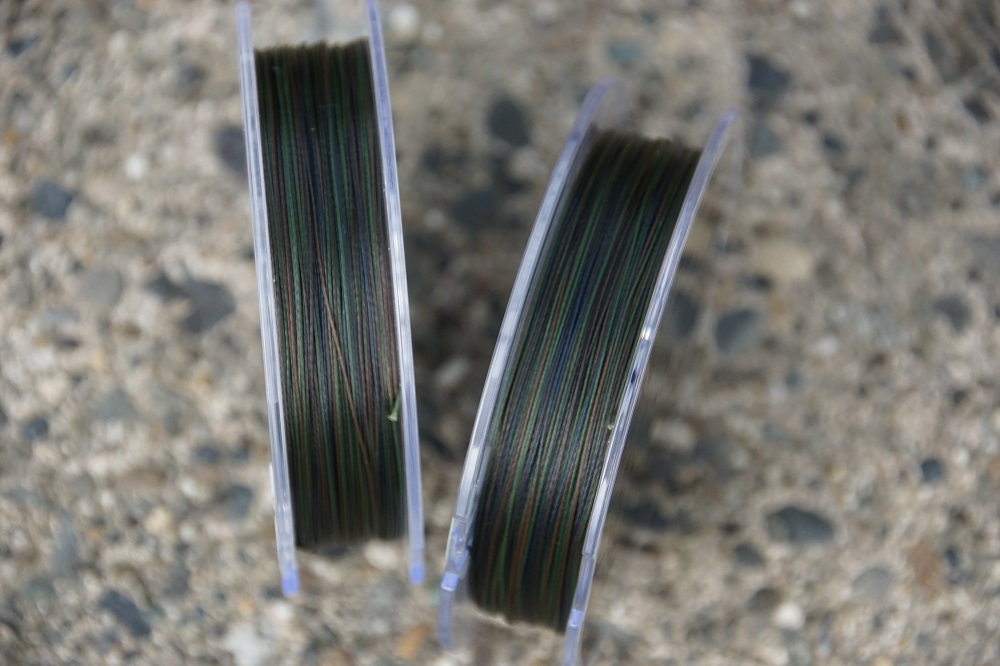 "Bass Super PE line" has 10lb to 66lb. On other hand, "STUTER" has only 5 size,
55lb to 85lb. It's assumed for the power game by bait tackle.
Specifically speaking, it's good on vegetation fishing, punching fishing and frog game
on weed, chatter bait on reed bed and vibration on weed area.
Basically, I select one of them depending on cast distance or area situation.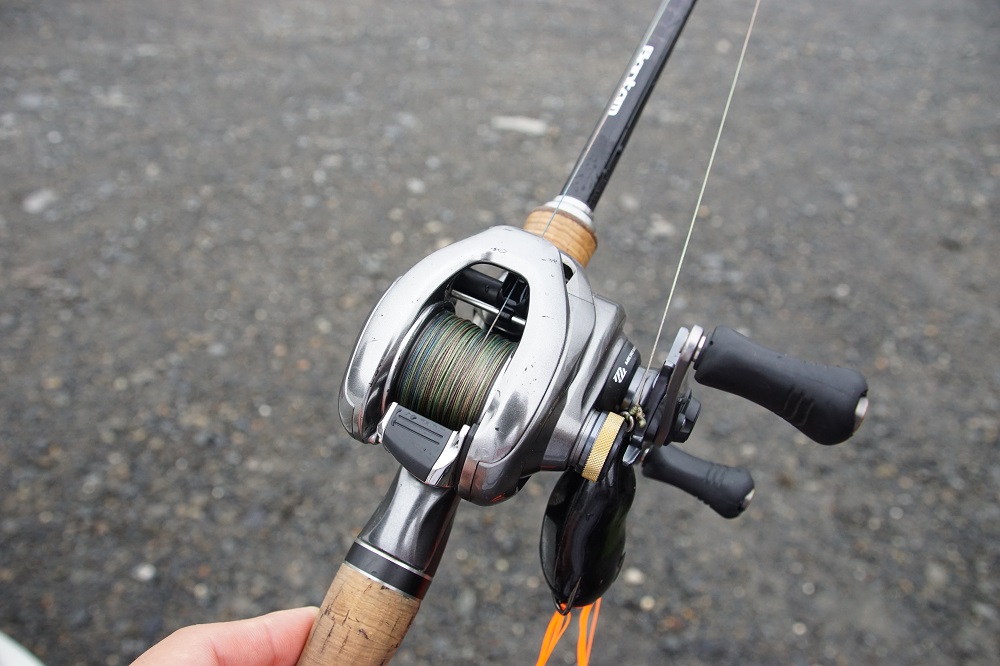 Please refer to the following.
85lb: punching fishing (heavy Texas Rig), the target is big size.
80lb: heavy Texas Rig around light cover. Cover frog game of full size.
70lb: frog game which requires a cast distance on land or open water.
60lb: shad tail, buzzing frog, vegetation game with chatter bait and swim jig.
55lb: buzz bait on cover, topwater.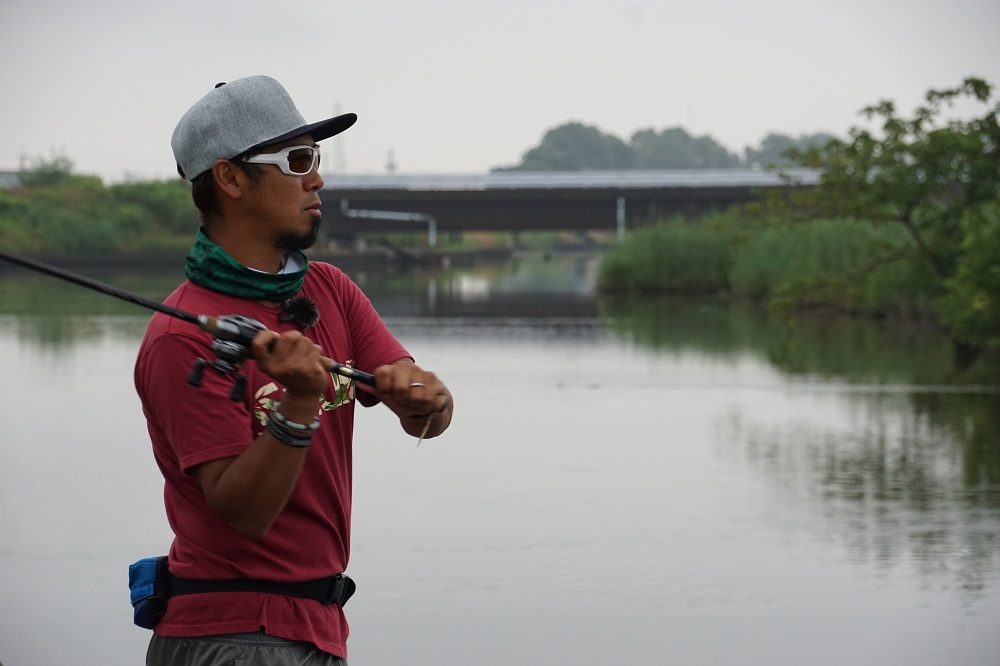 You might think it's stiff due to be thick coating, it becomes supple while using it.
Even if the surface coating is peeled off, the strength is not changed.
It's good for cover game with bait tackle, especially best for frog game so, I'd love to
see you try it. But, attention please that PE line is weak for scratch with rock and concrete.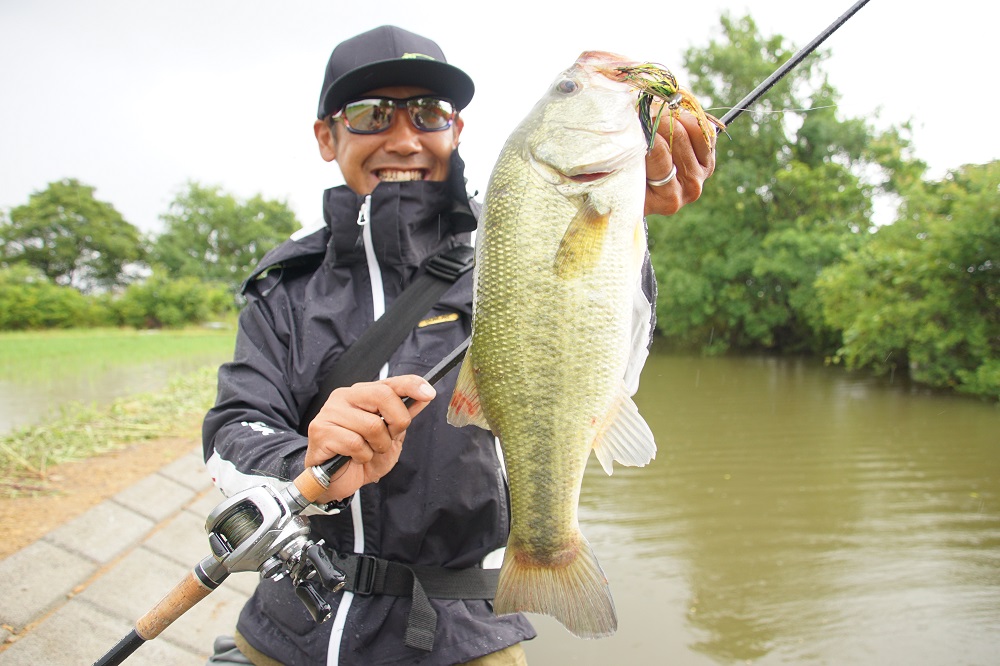 color: gradation stealth/65m
| | | | | | |
| --- | --- | --- | --- | --- | --- |
| Size  | 3.5 | 4 | 4.5 | 5 | 5.5 |
| Strength(lb) | 55 | 60 | 70 | 80 | 85 |
| Strength(kg)MAX | 25.0 | 29.0 | 32.0 | 35.0 | 38.0 |
Smooth Surface processing

Special processing technology that finishes the surface of the PE line more smoothly. The surface is smooth and the fiber fuzz is suppressed, and it is finished in a structure close to a perfect circle.