Why is Super Light Jigging so fun?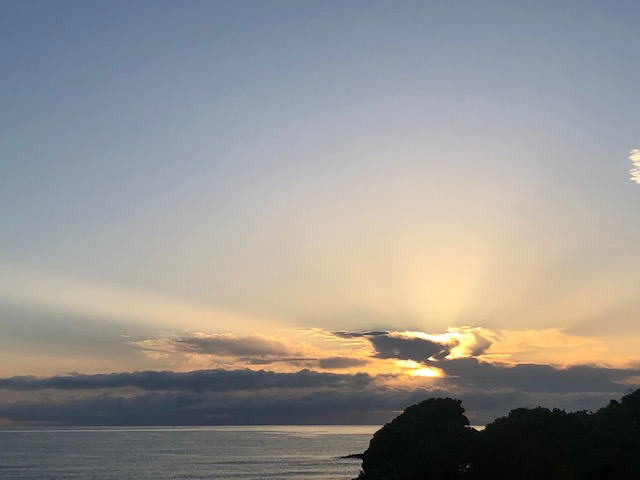 Hi everybody. I'm Shoji Matsumoto from SUNLINE.
I had fun SUPER LIGHT JIGGING again last weekend.
Fishing boat was Kenyomaru in Yamaguchi prefecture Japan.
Main target was threeline grunts.

Why do I fish threeline grunts?
Because it's just fun to fish!! And also it is very delicious!! LOL
As long as you know how to do it, anybody can catch it.
As I wrote before, It is easy to aim.
At first, fall the metal jig to the bottom.
And then I move the lure rhythmically.
That is all.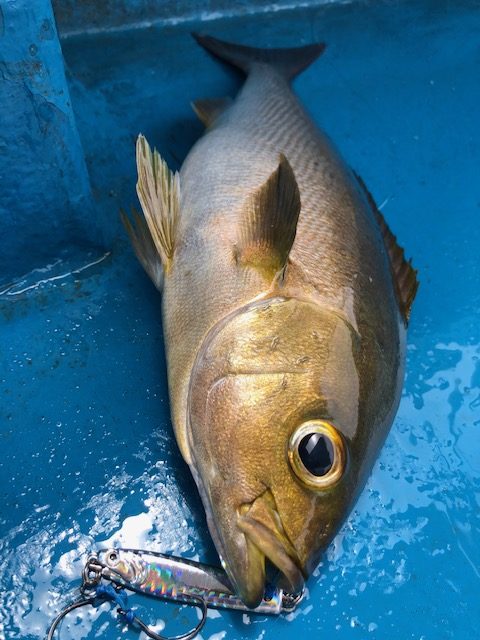 However, threeline grunts often change staying depth.
Sometimes they are near the surface, sometimes they are staying around the bottom.
So you would catch many fish if you find existing range from "subsurface","midle range" or "near the bottom" depending on condition.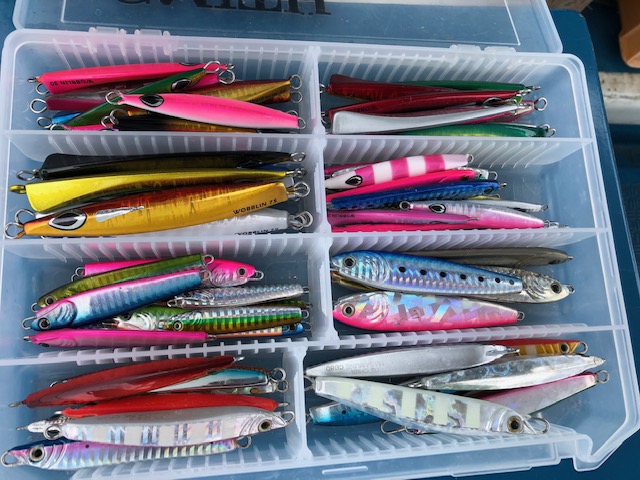 It is also important to choose appropriate weight of the jigs according to how active the fish is.
Of course, it is possible to aim a blue fish(kingfish,yellowtail,amberjack) as well if you change jarking pattern.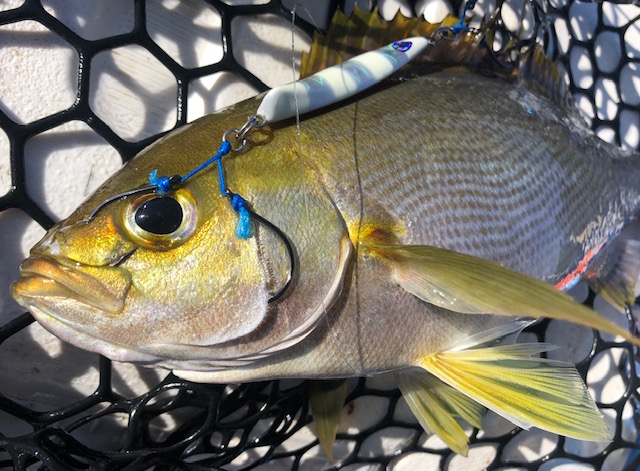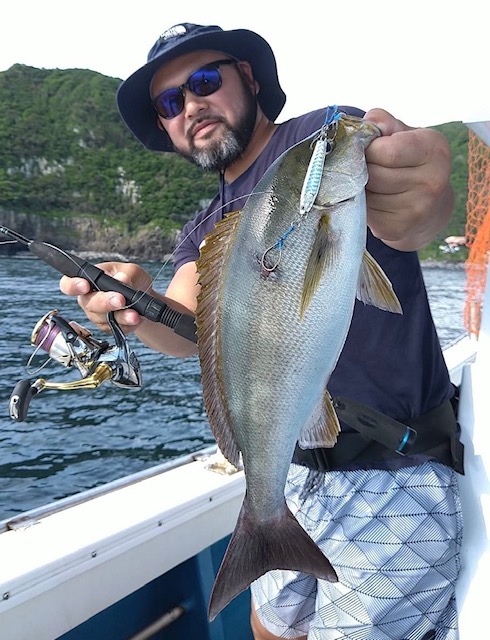 Please enjoy Super Light Jigging☆
Don't forget to take SUNLINE's products when you go Super Light Jigging☆
See you next time.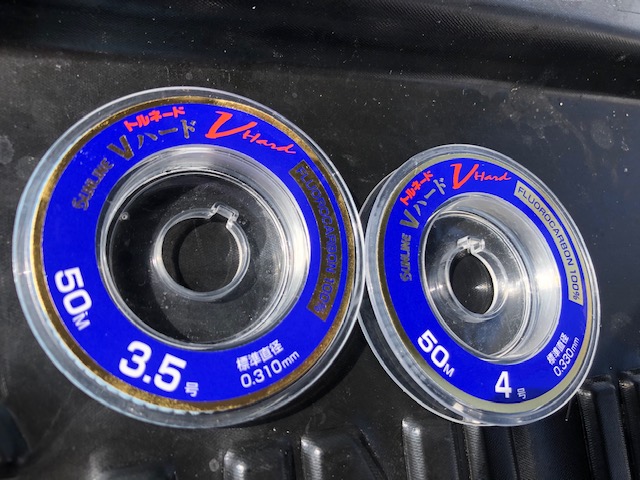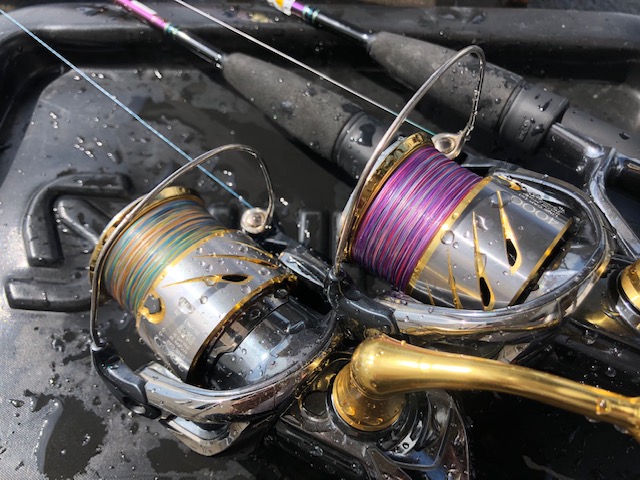 【Tackle Data】
Rod:Offshore Stick HSJ-S64/3L(SMITH)
Reel:STELLA 3000(SHIMANO)(THE EARTH FIELD TUNE)
Line:PE JIGGER ULT 8BRAID 12lb(#0.8)(SUNLINE)
Leader:V hard 14lb(#3.5)(SUNLINE)
Jig:METAL FORCAST 28g, WOBBLIN 30g(SMITH)
●PE JIGGER ULT 8BRAID ↓↓
https://fishing.sunline.co.jp/english/line/268/