This is last(Super Light Jigging)SLJ in this year.
Hi, I'm Shoji Matsumoto from SUNLINE.
I went for Super Light Jigging(SLJ) again.
Fishing boat was Kenyomaru in Yamaguchi, Japan.
Fishing date was July 25.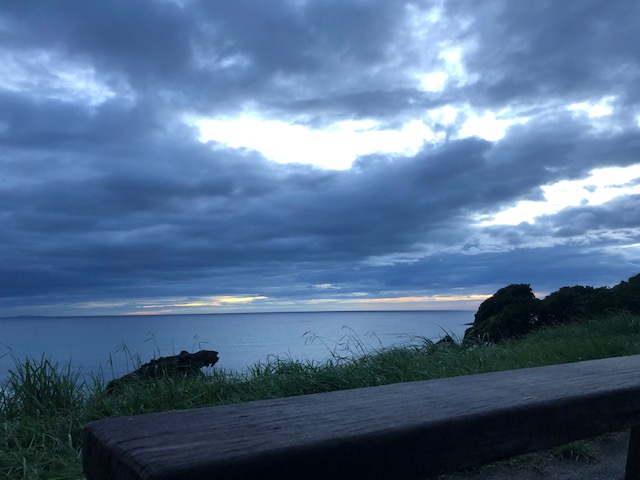 This time, main target was a threeline grunt!!
And we tried to find a new fishing point this time.
It is getting hard to catch many threeline grunts in 2nd half of July.
They probably change habitat, shallow area to deep area.
We aimed threeline grunts that are obsessed with baitfishes.
The fish finder caught shadows of fishes near the bottom.
I had tried them, then fish bited my jig in a minute.
But, I felt this was not threeline grunt. Swimming rhythm was different.
It had speed and power. I thought it was a KINGFISH soon.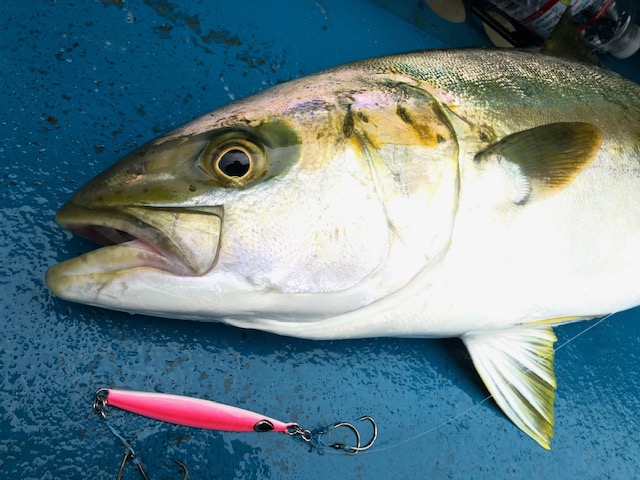 I used PE JIGGER ULT 8 BRAID 12lb(#0.8) and Vhard 14lb(#3.5).
I don't let them strain to the limit, but I trust this system.
And I caught KINGFISH which weighs about 4kg.
After that I caught various fishes!!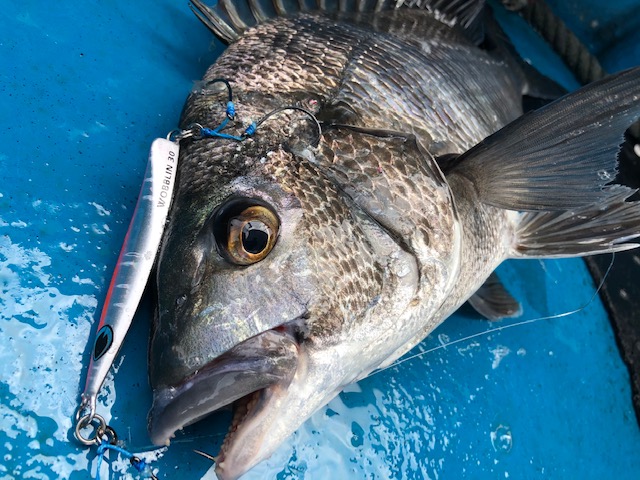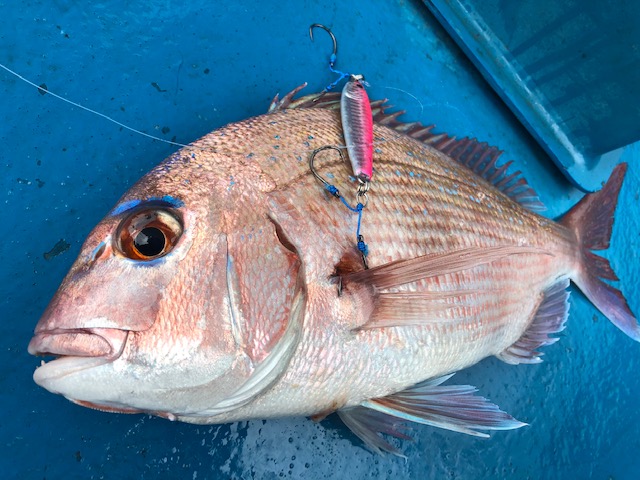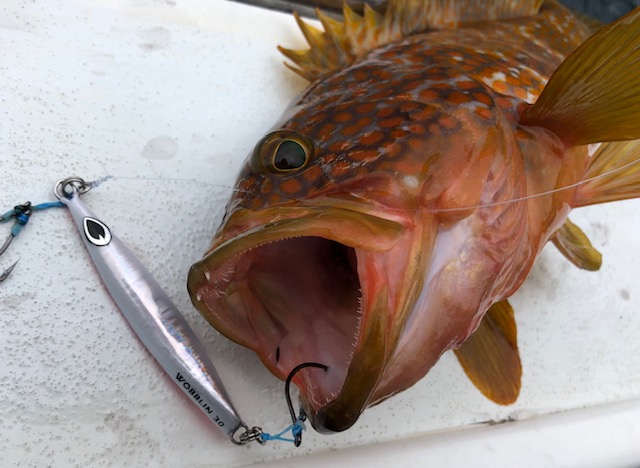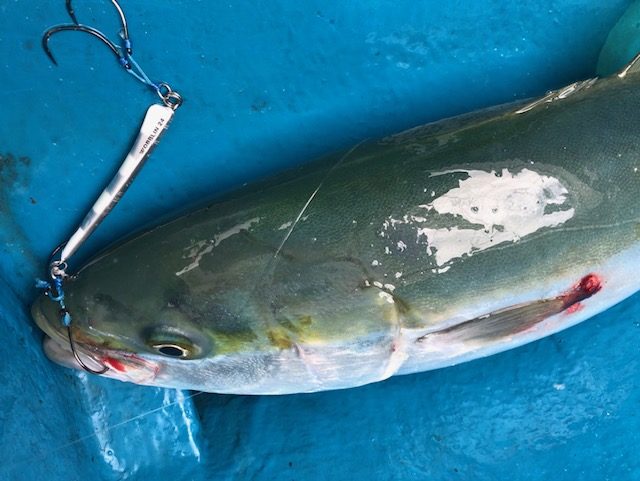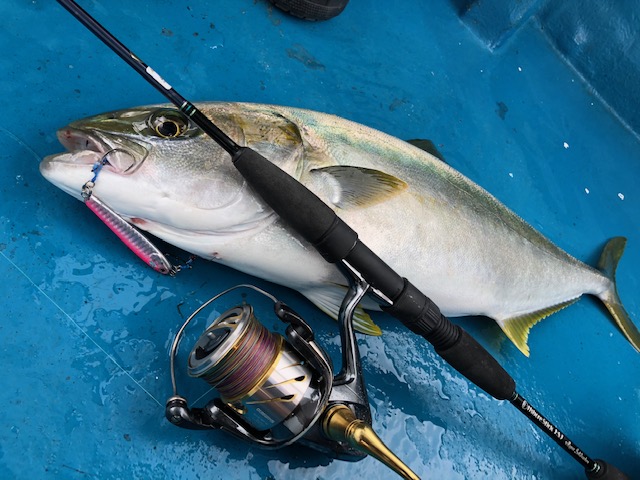 This is one of the attraction of Super Light Jigging.
Result of main target was…I caught 45cm of threeline grunt !! Too big!!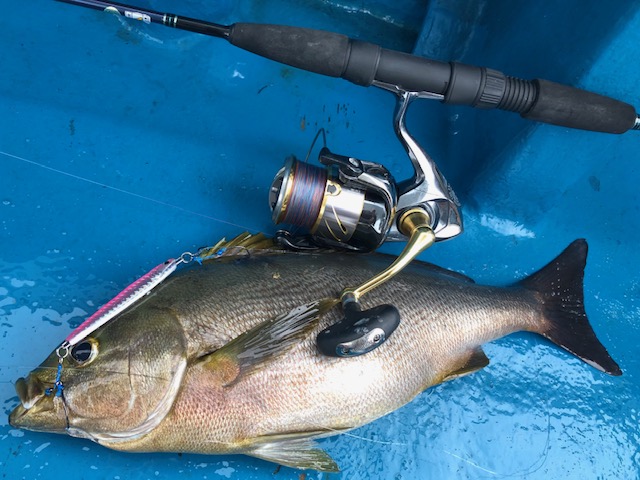 Also I caught threeline fish which had big withers height!! Awesome!!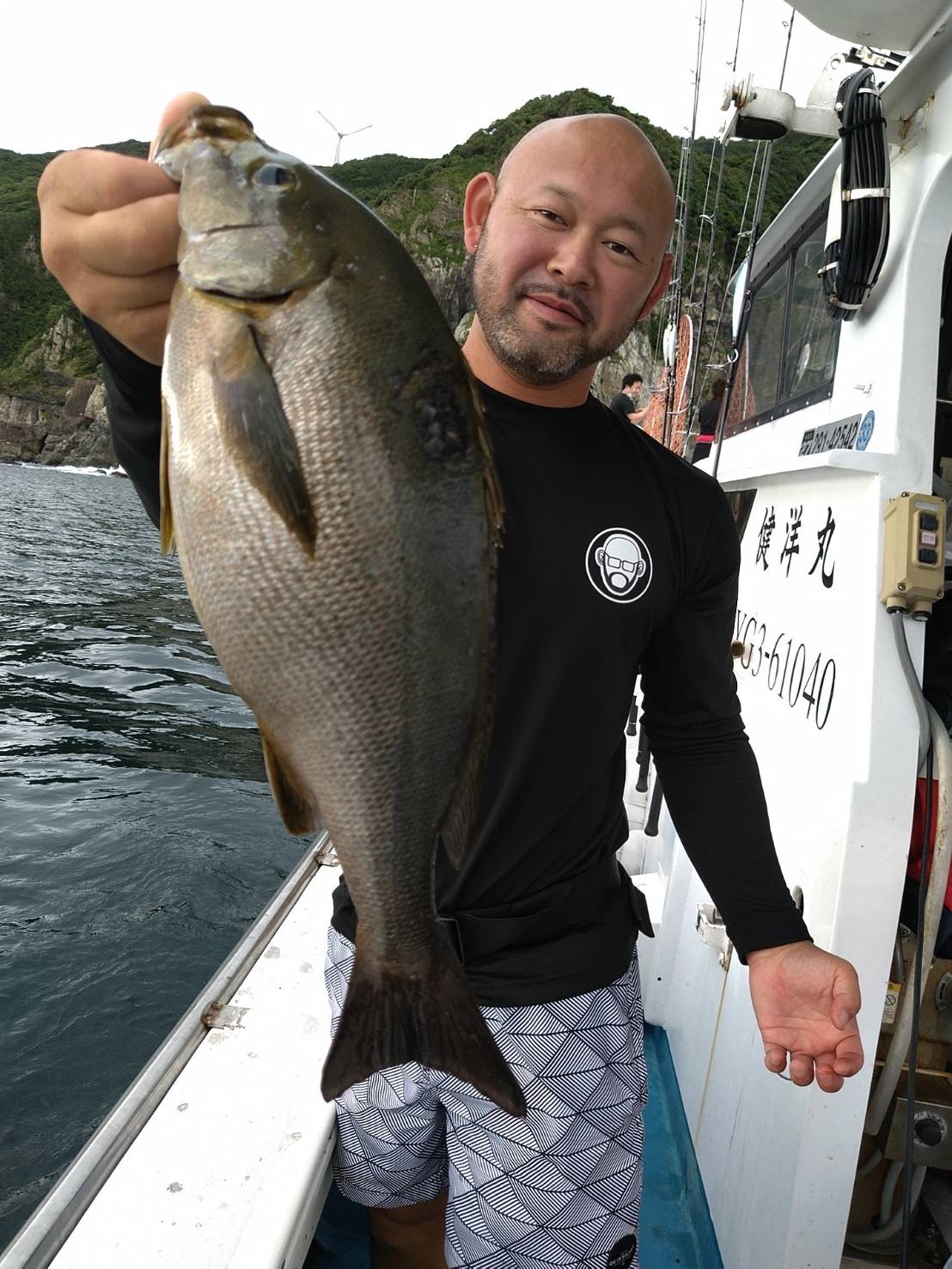 I have used Vhard as shock leader this season.
Because Vhard is superior to other product in abrasion resistance.
You can fight against a big fish with confidence when you aim shallow area or jagged bottom.
And Vhard can let you hook up to hard point of the fish because it is low stretch.
I recommend using it if you fish in the similar situation, even if you don't play Super Light Jigging.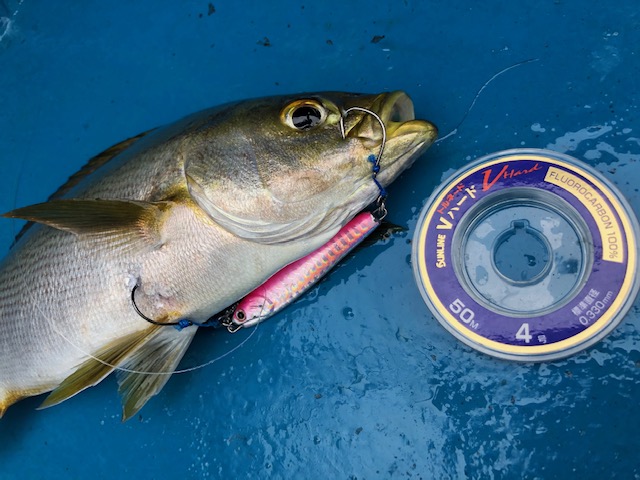 Now, let's enjoy summer to the fullest.